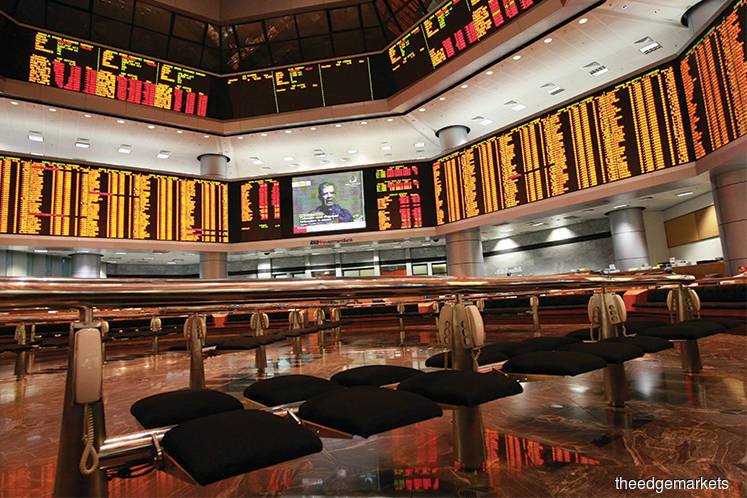 KUALA LUMPUR (June 18): MIDF Amanah Investment Bank Bhd Research, which sees FBM KLCI at 1,720 points at end-2019 after tepid first quarter corporate earnings, highlighted that valuation expansion is a bona fide risk to its baseline outlook on the local benchmark index.
In a strategy note today, the research house pointed out that not only did first quarter corporate earnings failed to excite, but as of mid-June, the consensus-derived FBM KLCI earnings for 2019 is expected to only marginally surpass the 2016 performance.
Another notable observation is that the forward 2020 earnings is expected to be only slightly better than the level recorded in 2017, it said.
"We guided our FBM KLCI target to reflect the tepidness of the most recent corporate earnings performance. Hence we reiterate our 2019 FBM KLCI baseline target at 1,720 points or consensus-derived price-earnings ratio (2019) of 17.5 times, which is at par to its five-year (2014-18) average multiple," MIDF Research said.
It added that the key underlying dynamic of 2019 is "the cessation of monetary policy conflict among the world's three major central banks" and that the potentially virtuous impacts of the shifting dynamic are not limited to buttressing the real economy, but also (more immediately) towards the valuation of risk assets.
"A progressively easing monetary position would result in, either or both, the lowering of key benchmark rate and the (re-)steepening of yield curve due to central bank's open market purchases (thereby injecting liquidity) especially of shorter duration issues.
"A burgeoning tide of world's financial liquidity could lead to the expansion of risk assets valuation, i.e. a 'melt-up' scenario," MIDF Research said.
However, a successful, or failed, handover from liquidity-to-fundamentals, i.e. liquidity injections resulted in sustainably improved fundamentals or otherwise, can only be determined between one and a few years after the melt-up scenario, it said.