This article first appeared in The Edge Financial Daily, on February 7, 2020.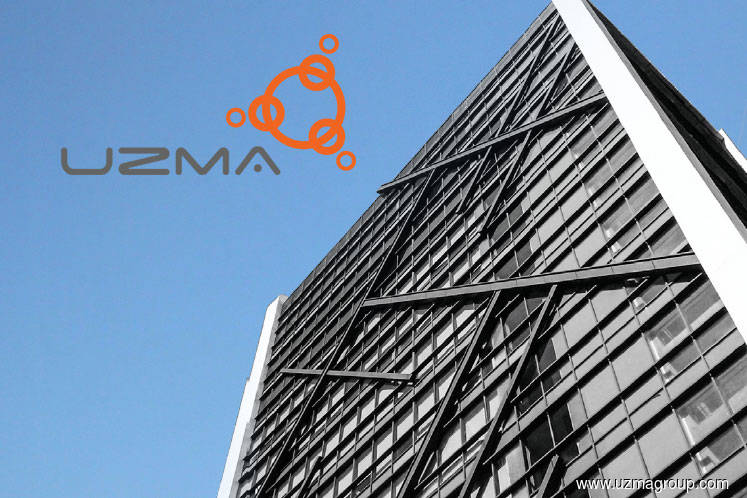 Uzma Bhd
(Feb 6, 90 sen)
Maintain market perform with an unchanged target price of 85 sen: Uzma Bhd announced that it is acquiring an additional 22% equity interest in Setegap Ventures Petroleum Sdn Bhd (SVP) for a cash consideration of RM52.8 million.
 
The acquisition is expected to be completed within one month. Post-acquisition, this will see Uzma's equity interest in SVP increase from 64% to 86%.
This latest acquisition follows through on Uzma's previous round of acquisition of 15% of SVP back in January 2019, when Uzma increased its stake from 49% to 64% for RM36 million, thereby giving Uzma the majority controlling stake as well as earnings consolidation.
Overall, the increased stake would allow Uzma greater control, earnings contribution, as well as complementing existing services offering, such as in
areas of geoscience and reservoir engineering, drilling as well as project and operations.
Based on actual financial year 2019 (FY19A) accounts (SVP's FY19A profit after tax of RM21.3 million) as well as a borrowing costs assumption of 6%, the additional 22% stake should have a net earnings contribution of roughly RM1.5 million per year (or around 4% of estimated FY21 earnings).
The acquisition price implies a valuation of price-earnings ratio (PER) of 11 times, which we deem to be as acceptable, and is also the same price paid for the earlier 15% acquisition.
Overall, we deem the acquisition to be fair, seeing that it should immediately provide earnings enhancement. However, note that the acquisition would raise Uzma's net gearing level slightly to one time from currently 0.9 times.
Pegged at price-to-book value (P/BV) of 0.5 times which is -1SD (standard deviation) from its 12-month mean also implies a forward PER of around nine times. Opting for a more conservative stance, we made changes to our estimated FY20 (FY20E) to FY21E earnings numbers post-acquisition, pending its upcoming second quarter of FY20 results release later this month.
Risks to our call: Higher-than-expected margins, faster-than-expected order book recognition, slowdown in job flow among local oil and gas brownfields, and significant job wins of sizeable value. — Kenanga Research, Feb 6