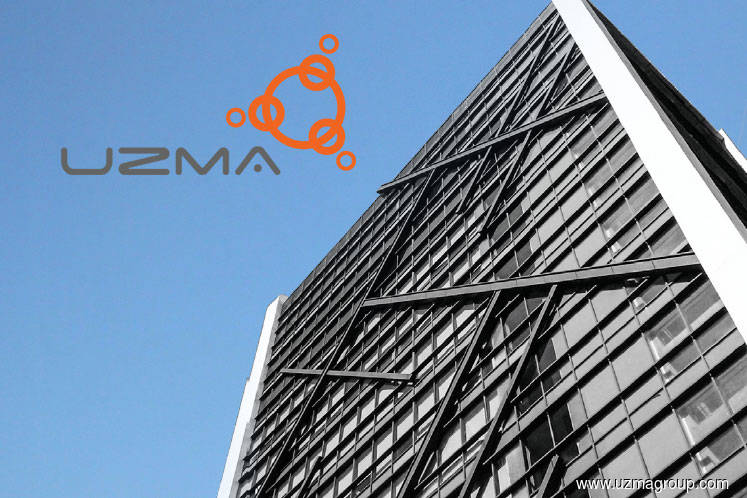 KUALA LUMPUR (Dec 17): Uzma Bhd's optimism on expecting to post a record high revenue this financial year as well as to seriously consider a dividend policy after many years bode well for investors, who reacted positively to the news.
Shares of the integrated offshore well solutions company rose 4.12% or 3.5 sen this morning to 88.5 sen. Over the past one year the stock has climbed 51%. The group is currently valued at RM272.02 million.
Yesterday, Uzma chief executive officer Datuk Kamarul Redzuan Muhamed told reporters that 2020 is expected to be one of the group's best years, and it is expecting to post record high revenue for the current financial year ending June 30, 2020 (FY20).
Meanwhile, Uzma is "seriously looking at" setting up a dividend policy, and is currently preparing the guidelines for that, said Kamarul.
Uzma last paid an interim dividend of 3.78 sen per share in respect of FY14 ended Dec 31, 2014, after which it changed its year end since.
See also: Uzma aims record revenue in FY20, to set dividend policy