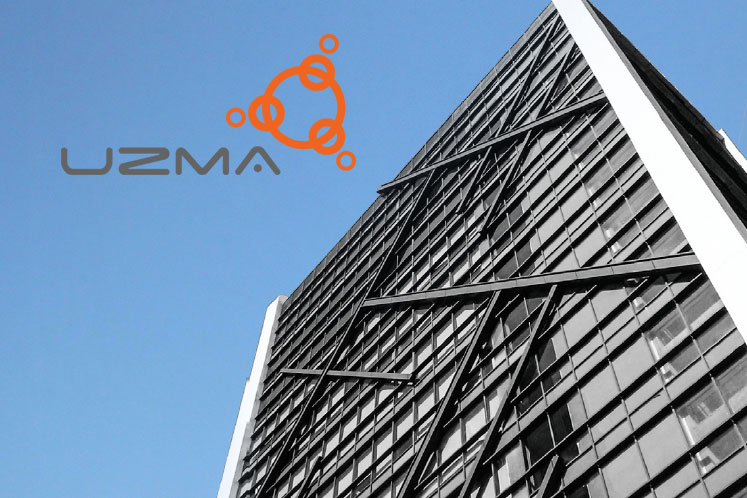 KUALA LUMPUR (Jan 29): Uzma Bhd plans to buy another 15% stake in Setegap Ventures Petroleum Sdn Bhd for RM36 million cash.
Uzma said the proposed acquisition allows the group to increase its equity interest in Setegap Ventures, as well as to consolidate a higher percentage of the latter's earnings.
"With Setegap Ventures, the group is able to provide a more comprehensive and integrated solutions to customers," it added.
In a filing with Bursa Malaysia today, Uzma said its wholly-owned subsidiary Tenggara Analisis Sdn Bhd has entered into a conditional share sale agreement with Nasri Nasrun Ventures Sdn Bhd (NNVSB) to acquire 694,350 shares in Setegap Ventures.
 
Uzma already owns 49% of Setegap Ventures via Tenggara. NNVSB owns a 15% stake, Datuk Nasri Nasrun holds 22% and Mohd Zulhaizan Mohd Noor owns the remaining 14%. Nasri is both the sole director and shareholder of NNVSB and is also the managing director and director of Setegap Ventures. Mohd Zulhaizan, meanwhile, is the chief operating officer and director of Setegap Ventures.
The proposed acquisition will increase Uzma's stake to 64% in Setegap Ventures.
Uzma said the proposed acquisition represents a strategic move to allow the group to exercise further control over the operations and business direction of Setegap Ventures, which is principally involved in the provision of support services to the oil and gas (O&G) industry such as well pumping and coil tubing.
"Such services are complementary to the existing services offering of Uzma and its subsidiaries such as geoscience and reservoir engineering, drilling as well as project and operation services for the O&G industry," it added.
Uzma also said the group may be able to further integrate the business operations of Setegap Ventures with its own and extract synergistic benefits such as cost reduction through the pooling of resources and streamlining of operations.
Setegap Ventures has been contributing positively to Uzma's earnings since Tenggara's acquisition of 30.02% and 18.98% equity interest in the company back in January 2012 and January 2015 respectively.
For the 18-month financial period ended June 30, 2018, Setegap Ventures contributed RM10.39 million to the group's pre-tax profit.
"Despite the downturn in the local O&G sector, Setegap Ventures actually expanded its operations. This is evident from the doubling of its workforce from 166 as at Dec 31, 2015 to 317 as at Dec 31, 2018.
"In addition, Setegap Ventures has other plans to expand its offering of other support services for the O&G industry," said Uzma.
"With the recent uptick in exploration and production activities following the rebound in crude oil prices since early 2016, coupled with the business initiatives being undertaken by Setegap Ventures, the prospects of Setegap Ventures appear positive moving forward," it added.
The proposed acquisition is expected to be completed by the first quarter of 2019.
Uzma shares closed one sen or 1.33% higher at 76 sen today, with 42,200 shares done, bringing a market capitalistaion of RM243.22 million.