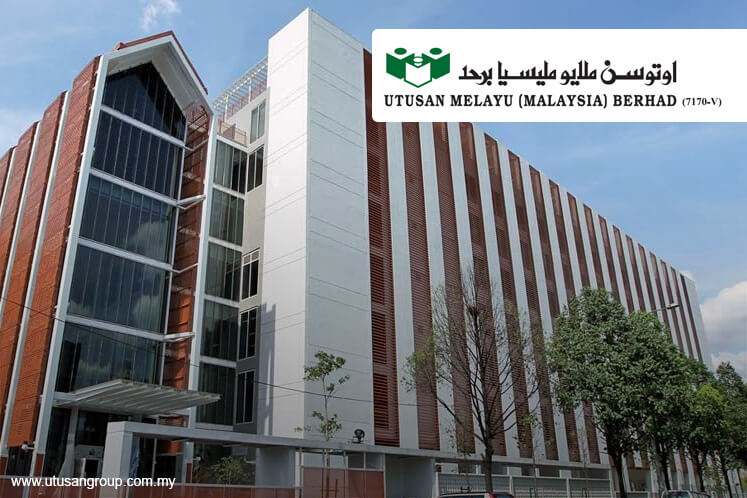 This article first appeared as 'Utusan's huge debt turns off potential investors' in The Edge Financial Daily, on August 20, 2019.
KUALA LUMPUR: Financially stressed Utusan Melayu (M) Bhd is facing an uphill task finding a white knight to salvage the newspaper group, with total debts of RM139.19 million as at June 30.
In its quarterly financial results announcement on Bursa Malaysia, Utusan said it is "impossible for the group to convince potential investors to revive the business" as "a few potential identified parties have declined to participate due to the group's huge liabilities".
Utusan, with its employees not paid since June, said it had not been able to quickly resolve its cash flow issues, as the slow market sentiments and restrictions and requirements by the relevant authorities had impeded its efforts in disposing of properties to raise cash.
In view of the financial stress, its board viewed that it is now unable to meet the regularisation plan's requirements after being classified as a Practice Note 17 company on Aug 20, 2018.
In other words, the newspaper group, once controlled by Umno, is on the brink of being delisted from Bursa. Further, there are news reports about the group ceasing the publication of all its newspapers tomorrow. However, there was no official announcement at the time of writing.
Umno trimmed its stake in Utusan in February, selling a 30% equity interest. The opposition party currently holds an 18.16% stake.
Utusan — publishing Utusan Malaysia, Mingguan Malaysia, Kosmo and Kosmo Ahad — turned in a seventh consecutive quarterly net loss of RM3.89 million for the three months ended June 30, 2019 (2QFY19). Its quarterly revenue more than halved to RM25.91 million, from RM63.87 million for the year-ago quarter.
As costs continue to creep up, Utusan's cumulative net loss was RM12.09 million for the first half of this year. Its cumulative revenue plunged 56% to RM52.66 million, compared with RM119.38 million for the same period a year ago.
About 100 staff and former staff of Utusan Malaysia yesterday staged a picket outside the Malay daily's headquarters, demanding an immediate settlement of salaries and severance instalments owed for the last three months.
Malaysian Trades Union Congress secretary-general J Solomon lambasted Umno politicians who have allegedly ignored Utusan Malaysia staff's plight despite having benefitted from the daily's coverage since its inception.
Former Kulim-Bandar Baharu member of parliament from Umno Datuk Abd Aziz Sheikh Fadzir's investment vehicle Opulence Asia Sdn Bhd bought the 30% stake from Umno, making him the largest shareholder currently.
Another substantial shareholder is Tan Sri Syed Mokhtar Albukhary with a 19.72% stake in Utusan.
Syed Mokhtar has been in the spotlight recently after continuously raising his shareholding in Media Prima Bhd. The tycoon, who owns The Malaysian Reserve, emerged as Media Prima's largest shareholder with a 19.5% stake last month.