This article first appeared in The Edge Financial Daily, on October 10, 2019.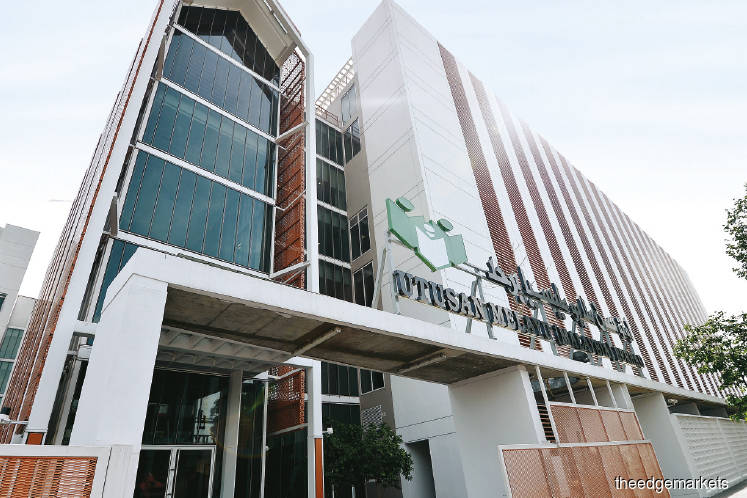 'We are liquidating the holding company but the ownership of its printing licences has been acquired by Aurora Mulia and they will relaunch the publications in the near future,' Abdul Aziz tells theedgemarkets.com. The Edge file photo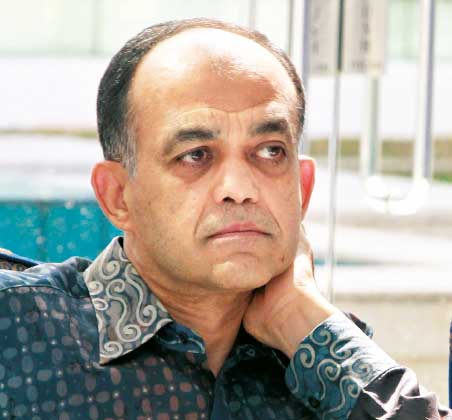 Tan Sri Syed Mokhtar Albukhary
KUALA LUMPUR: Utusan Malaysia, the oldest Malay-language newspaper in the country, will carry on despite the operational shutdown of its former holding company Utusan Melayu (M) Bhd yesterday, says the latter's executive chairman Datuk Abdul Aziz Sheikh Fadzir.
"Utusan will live on. We are liquidating the holding company but the ownership of its printing licences has been acquired by Aurora Mulia [Sdn Bhd] and they will relaunch the publications in the near future," Abdul Aziz told theedgemarkets.com.
Aurora Mulia is linked to businessman Tan Sri Syed Mokhtar Albukhary (pic) and has recently surfaced in listed media group Media Prima Bhd, with its shareholding in the latter amounting to 31.22% to date.
Earlier yesterday, theedgemarkets.com picked up an internal circular signed off by Abdul Aziz to staff informing employees that the newspaper was ceasing operations yesterday, with employments ending on Oct 31. Staff were told to vacate their workstations and return access cards by 1pm yesterday, while a staff briefing would be held on Oct 30.
In the circular, Abdul Aziz said the company had undergone its most critical period in its 80-year history and business conditions deteriorated after May 2018, with circulation of its flagship newspaper, Utusan Malaysia, as well as Kosmo!, continuing to decline. Their RM4 million monthly advertisement target was also not achieved, resulting in a critical cash flow situation.
Hence, apart from failing to pay employees' wages on time, debts mounted, he said, resulting in the company facing various actions from debtors. Subsequently, on Oct 7, Utusan Melayu's board of directors approved creditor's voluntary liquidation and appointed UHY Advisory (KL) Sdn Bhd as interim liquidator.
When asked whether the reboot of Utusan Malaysia will mean the employment of existing staff will be transferred to a new holding entity, Abdul Aziz said that will be up to the new shareholder.
On Oct 6, Utusan Melayu said it had sold a 70% interest in its subsidiary Dilof Sdn Bhd to Aurora Mulia for an undisclosed sum. The sale was to ensure the continuity of Utusan Malaysia and the 15-year-old Kosmo!, another Malay daily under its stable.
Dilof is the holding vehicle for the printing licences and archives of Utusan Malaysia and Kosmo!. The ownership change of the licences had been approved by the home ministry in early October, said Abdul Aziz.
A quick check on the Companies Commission of Malaysia database shows that Dilof was renamed Media Mulia Sdn Bhd with effect from Oct 7, a day after the acquisition.
Separately, Human Resources Minister M Kulasegaran told reporters at the Parliament lobby yesterday that Utusan Melayu employees facing retrenchment by end-October can apply for coverage under the employment insurance system (EIS).
The EIS is a financial insurance scheme under the Social Security Organisation aimed at helping retrenched workers until they regain employment. The shutdown came after several initiatives to turn around the company since May 2018. Among others, in September 2018 Utusan Melayu offered a voluntary separation scheme to about half its 1,500-strong workforce at the time.
The management also increased Utusan Malaysia's newsstand price by 50 sen to RM2 effective Aug 23, while the price for Kosmo! was also increased by the same quantum to RM1.50 in what Abdul Aziz said was a "do-or-die" situation then.
On Aug 30, Utusan Melayu shares were delisted from Bursa Malaysia after 25 years of flotation after its board chose not to appeal the delisting.
The company had earlier fallen into Practice Note 17 status on Aug 20, 10 days after defaulting on principal and profit payment totalling RM1.18 million to Maybank Islamic Bhd and Bank Muamalat Malaysia Bhd. As at June 30, Utusan Melayu's total unaudited liabilities stood at RM392.32 million, including RM139.06 million in short-term borrowings.
In contrast, its assets totalled RM293.15 million, of which RM233.76 million were classified as held for sale. It had RM9.7 million cash as of June 30.
Meanwhile, Utusan Malaysia's journalist union blamed the closure of the newspaper — which leaves 862 people jobless — on Umno's meddling and interference for its own political purposes, according to press reports. The newspaper traces its history to 1939, 18 years before Malaya gained independence and 24 years before Malaysia was formed.
"To us, this is the aftermath of political control on a newspaper. The Utusan newspaper operated from last time, not for profit, but mere political interests," union chairman Mohd Taufek Razak was reported as saying.
Mohd Taufek was referring to the takeover of Utusan by Umno in the early 1960s as the independent editorial stance at the time did not always align with the political party's interests.
The takeover was resisted by the editorial team initially and culminated in an infamous strike between July 21 and Oct 21, 1961. But in the end, the takeover went through.