This article first appeared in The Edge Financial Daily, on September 24, 2018.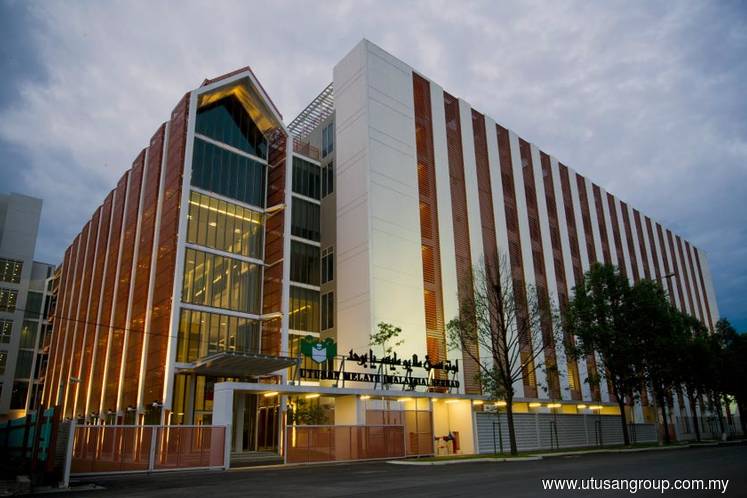 KUALA LUMPUR: The Labour Department said Utusan Melayu (Malaysia) Bhd plans to offer a voluntary separation scheme (VSS) to all its 1,300 workers due to the company's financial problems and unstable condition, and intends to make the payment via instalments.
This confirmed a report by theedgemarkets.com last Friday, citing sources, that the company will offer a VSS to its workers.
In a statement notifying the human resources ministry of the matter, which was provided to theedgemarkets.com on Saturday, the department said it held talks with Utusan on Aug 16 after allegations surfaced that Utusan wished to terminate the services of its employees.
It also confirmed that Utusan had delayed paying staff salaries after the Kuala Lumpur Labour Office probed the matter on Sept 18, following a Malaysiakini report dated Sept 15 that staff pay had been delayed since August.
"The offer will be made to all categories of staff — [under] Utusan Melayu (Malaysia) Bhd, Utusan Karya Sdn Bhd [and] Utusan Media Sales Sdn Bhd," the department said.
The suggested offer is one month to 1.5 months' pay for every year of service, to be paid in instalments.
"It is expected that as many as 20% of staff (all categories) will accept the offer," the department said, adding that it had continued to have talks with Utusan, urging it to pay the staff directly instead of via instalments.
"The Kuala Lumpur Labour Office has also called the employer and given a briefing regarding actions that have to be taken and to help the staff via JobsMalaysia to get [new] employment for those who are interested," it added.
According to its annual report, the Practice Note 17 (PN17) company's total liabilities stood at RM328.17 million as at Dec 31, 2017, compared with RM302.2 million in the previous year.
Utusan has been classified as a PN17 company since Aug 21, following its failure to provide a solvency declaration to Bursa Malaysia after defaulting on its principal and profit payment to Maybank Islamic Bhd and Bank Muamalat Malaysia Bhd.
On Aug 30, Utusan said it would have the Corporate Debt Restructuring Committee, under the purview of Bank Negara Malaysia, mediate between the group and its respective financiers.
Recently, it was reported that over 100 Utusan journalists and photographers were ready to stage a picket upon being told that the company had run out of money.