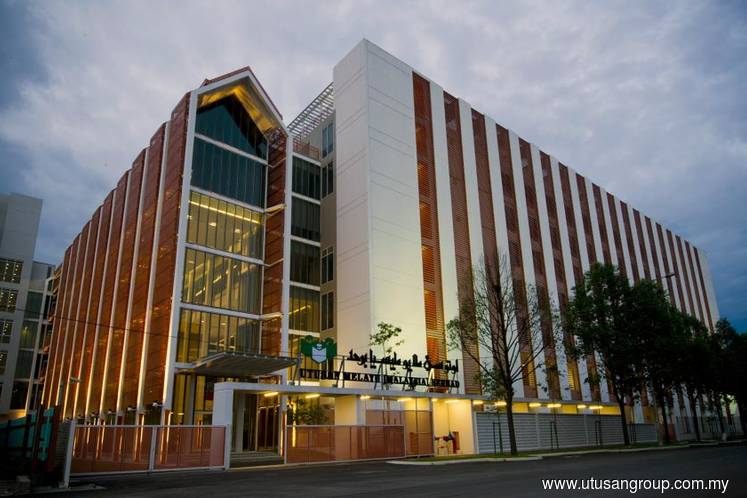 KUALA LUMPUR (Aug 20): Utusan Melayu (M) Bhd's share price fell as much as four sen or 36.36% to seven sen, valuing the company at barely RM8 milion, so far today after the newspaper publisher announced yesterday a net loss for its second quarter ended June 30, 2019 (2QFY19) and offered a bleak outlook on its business as revenue dropped.
Utusan said it will not be able to meet Bursa Malaysia's requirements to uplift the media company's Practice Note 17 (PN17) status for financially stressed entities.
Yesterday, Utusan said in separate Bursa filings that net loss stood at RM3.89 million in 2QFY19 versus a net profit of RM18.85 million a year earlier. First half net loss stood at RM12.09 million compared to a net profit of RM13.01 million a year earlier.
"The group registered a lower revenue of RM25.91 million for the current quarter under review as compared with RM63.87 million for the same quarter last year. The decrease was attributed to the reduction in publishing, distribution and advertising [revenue] by RM37.96 million. Hence, the group registered a loss before tax of RM3.89 million as compared with profit before tax of RM18.85 million for the corresponding period last year.
"After taking into consideration of the losses incurred in the first two quarters of 2019 and cash flow constraints, the board is of the view that the group will not be able to meet Bursa's requirements to uplift the PN17 status. The group is also not able to find any potential investor to participate in order to revive the group, mainly due to its huge liabilities," Utusan said.
Today, Utusan shares pared losses at 7.5 sen at 11:33am with 965,800 units transacted. Over the last one year, the stock had fallen to current levels after reaching its intraday high at 31 sen on Feb 11, 2019.
Utusan shares' highest price on record was RM7.66 on March 31, 2000.
Read: Utusan's huge debt turns off potential investors