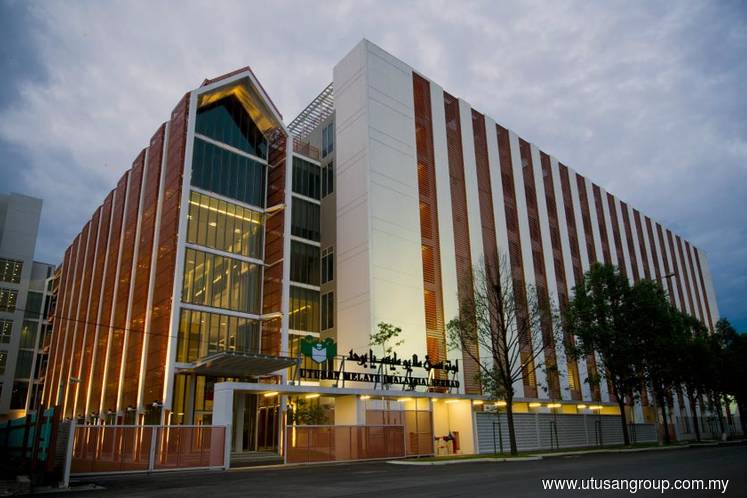 PUTRAJAYA (April 8): Utusan Melayu (Malaysia) Bhd wants the Court of Appeal to set aside the summary judgment obtained by media company Redberry Sdn Bhd, which is seeking the return of an RM8.5 million deposit paid to Utusan in April last year.
The appeal was called for mention today. Lawyer Nurfazreen Hazrina Rahim told theedgemarkets.com that the matter is now fixed for further mention on June 17, while awaiting the Kuala Lumpur High Court's grounds of judgment.
Despite the High Court's decision, Utusan's counterclaim against the Redberry for, inter alia, the sums totalling RM48.32 million, general damages and exemplary damages under the main suit still subsists, said Nurfazreen.
"All the interlocutory applications will be suspended pending the decision by the Court of Appeal," she added.
On Feb 11, the High Court had allowed an application by Redberry for summary judgment and ordered Utusan to pay cost of RM5,000.
Redberry made the application for summary judgment on Oct 19, 2018.
A summary judgment is a decision made on the basis of statements and evidence presented in the legal pleadings and documents filed, without a trial or calling of witnesses.
Utusan then filed an appeal to the Court of Appeal two days after the High Court's decision.
On Sept 5, 2018, Redberry, a wholly-owned subsidiary of Ancom Bhd, claimed that Utusan had failed to refund the RM8.5 million deposit paid for a 48-month campaign worth RM10 million. The company is also seeking interest of 5% per year on the amount and costs on a full indemnity basis.
On Aug 20, 2018, the Malay-language newspaper and publisher was classified as a Practice Note 17 company as it defaulted in its principal and profit payment to Maybank Islamic Bhd and Bank Muamalat Malaysia Bhd totalling RM1.18 million, and was unable to provide a solvency declaration to Bursa Malaysia.