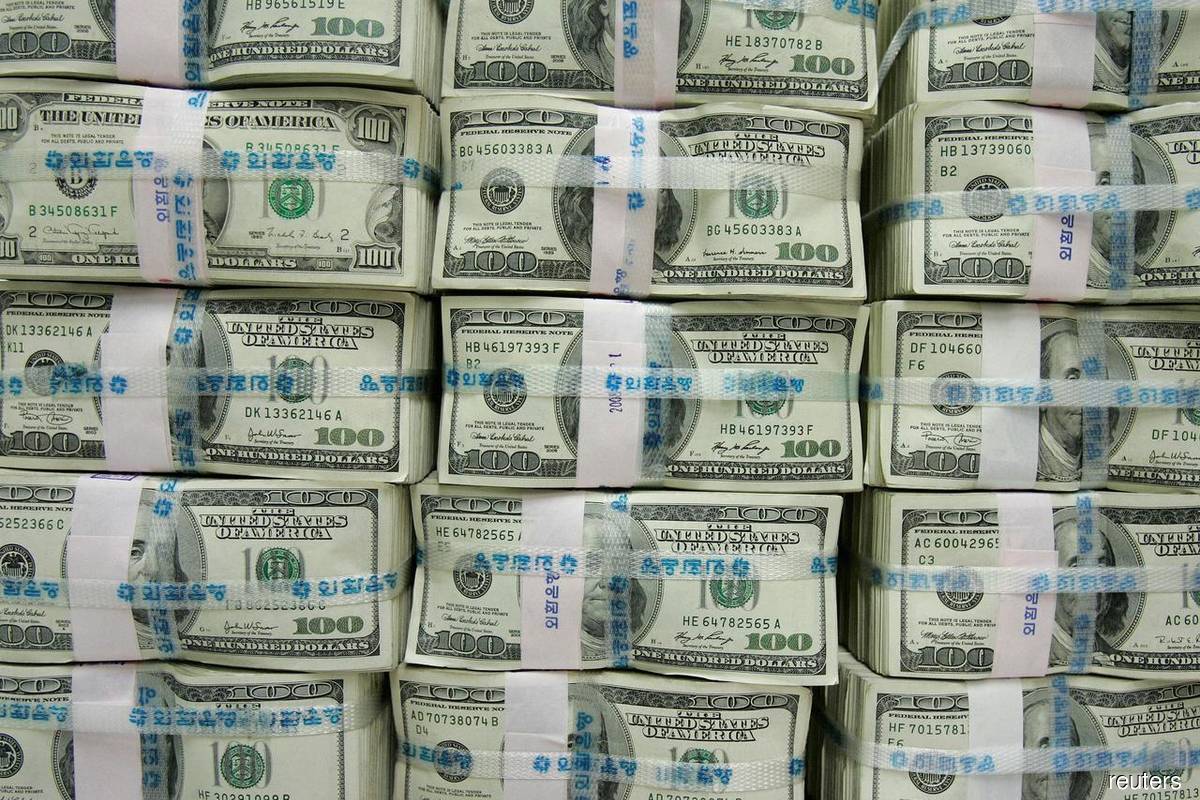 (Nov 11): The US Treasury Department signaled that some recent interventions by trading partners in the foreign-exchange market can be justified, and acknowledged that a surging dollar is mainly being driven by developments in the American economy.
The department made the comments in connection with the release of its semiannual report to Congress on macroeconomic and foreign-exchange policies of major US trading partners. The Treasury refrained from designating any US trading partner as a manipulator of its exchange rate for commercial purposes in that report.
The US dollar has soared against most major currencies this year, propelled by the most aggressive Federal Reserve interest-rate hikes since the 1980s. That's fueled inflationary pressures in many other economies, adding to challenges stemming from surging energy and commodity prices in the wake of Russia's invasion of Ukraine.
Dollar strength is primarily related to US economic fundamentals and different paces of tightening between the Fed and other central banks, a Treasury official said in a telephone briefing with reporters on the semiannual release. Given the current situation faced by a number of countries, there may be periods in which intervention in markets is justified, the official said.
"Treasury is cognisant that a range of approaches by developing and emerging economies to global economic headwinds may be warranted in certain circumstances," Treasury Secretary Janet Yellen said in a statement.
China criticism
Japan in September intervened for the first time since 1998 to prop up the yen as it tumbled against the dollar. The official said Japan consulted with its Group of Seven partners and still accepts G7 foreign-exchange commitments — which include an endorsement of market-set rates.
China and South Korea are among other key trading partners that have intervened, the Treasury said. The department reiterated its criticism of China for lack of transparency in how it manages its exchange rate, saying Beijing is an "outlier" in that regard.
The Treasury official also said that the US anticipates that dollar strength won't continue to persist, as Fed tightening reaches a peak and other central banks catch up.
As for the manipulator question, Switzerland continued to meet three criteria for triggering enhanced engagement to address unfair currency practices, according to the Treasury's Thursday report, which covers the four quarters through June.
Swiss talks
"Treasury is continuing enhanced analysis of Switzerland's macroeconomic and exchange rate policies," the department said. "Treasury will also continue its enhanced bilateral engagement with Switzerland, which commenced in early 2021, to discuss the Swiss authorities' policy options to address the underlying causes of its external imbalances."
In its section on Japan, the department's report noted, "Treasury's firm expectation is that in large, freely traded exchange markets, intervention should be reserved only for very exceptional circumstances with appropriate prior consultations."
There were similar comments for South Korea in the report: "Korea has well-developed institutions and markets and should limit currency intervention to only exceptional circumstances of disorderly market conditions."
As for China, it "provides very limited transparency regarding key features of its exchange rate mechanism, including the policy objectives of its exchange rate management regime and its activities in the offshore RMB market," the Treasury said, referring to the renminbi, the official term for China's currency.
Seven economies were on the Treasury's "monitoring list" for meriting close attention to currency and macroeconomic policies in the latest report — China, Japan, Korea, Germany, Malaysia, Singapore and Taiwan, all of which were also on the list in the last report, published in June. Vietnam was removed from the monitoring list this time.
Russia wasn't included in the report as it's not considered a major US trading partner.
The report was created decades ago out of concern that US trading partners would artificially weaken their currencies to gain a competitive advantage in trade. Now, with the Fed tightening monetary policy aggressively to fight inflation, many countries are worried about their currencies depreciating too much.
The Bloomberg Dollar Spot Index has appreciated by about 11% since the start of the year.
A manipulator designation has no specific or immediate consequence, but the law requires the administration to engage with those trading partners to address the perceived exchange-rate imbalance. Penalties, including exclusion from US government contracts, could be applied after a year if the label remains.
During president Donald Trump's administration, the Treasury abruptly designated China a manipulator only to lift the label five months later to win concessions in a trade deal.