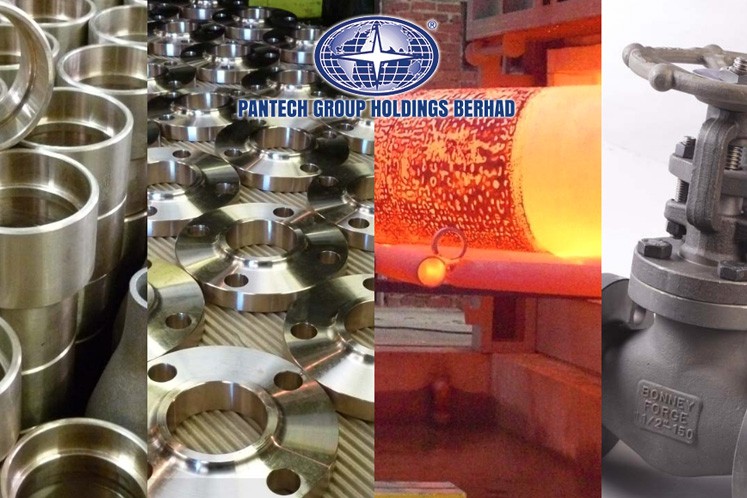 KUALA LUMPUR (July 26): The US trade war against China has claimed its first local victim, with Pantech Group Holdings Bhd warning that it could see a 20% reduction in revenue for the remaining months of the current financial year ending Feb 28, 2019 (FY19).
Nevertheless, the group expects its overall performance for FY19 to remain profitable.
In a filing with Bursa Malaysia today, Pantech announced that its net profit rose by a marginal 1.1% to RM14.12 million in the first financial quarter ended May 31, 2018 (1QFY19) from RM13.96 million a year ago, mainly due to the increase in sales demand from both trading and manufacturing divisions.
This resulted in a higher earnings per share of 1.9 sen for 1QFY19 compared with 1.89 sen for 1QFY18. Quarterly revenue also grew 17.7% to RM178.39 million from RM151.5 million.
However, Pantech highlighted that the escalating trade tensions around the world is turning open trade into a protectionist one and this in turn, is posing major challenges to its export business.
"The preliminary affirmative anti-circumvention determination on a country-wide basis by the US Department of Commerce (DoC) for imports of carbon steel butt-weld fittings from Malaysia, has affected the group's export of its own manufactured fittings to the US," it said, adding that it has already engaged a legal counsel in the US to challenge the decision.
On July 20, the DoC had preliminarily determined that Malaysian companies are circumventing the antidumping duty order on butt-weld fittings from China.
Pantech said this has resulted in carbon steel butt-weld fittings having an inside diameter of less than 14 inches exported by its wholly-owned subsidiary Pantech Steel Industries Sdn Bhd (PSI) to the US being subject to a cash deposit rate for estimated antidumping duties of 182.9% ad valorem, based on the duty rate in effect on carbon steel butt-weld fittings from China.
"PSI strongly views this decision as unjustified and contrary to applicable US law. PSI has never intentionally circumvented the antidumping duty order concerning China and believes that all of its fittings exported in Malaysia should be classified as originating in Malaysia and entered without antidumping duties," added Pantech.
PSI's production facilities in Meru, Selangor have been producing up to 21,000 tonnes of carbon steel butt-weld fittings per year, which are exported.
Meanwhile, Pantech said it remains cautiously optimistic on the development in the oil and gas (O&G) industry, with the current oil price hovering around US$70 per barrel.
"The group will prudently continue to focus and expand on its existing revenue generating businesses and seek opportunities to grow its businesses, both local and overseas, by expanding its capacity as the major pipes, valves and fittings solutions provider to the O&G industry, related upstream and downstream activities," it added.
Pantech shares closed unchanged at 60.5 sen today, with 630,600 shares changing hands, giving it a market capitalisation of RM450.08 million.