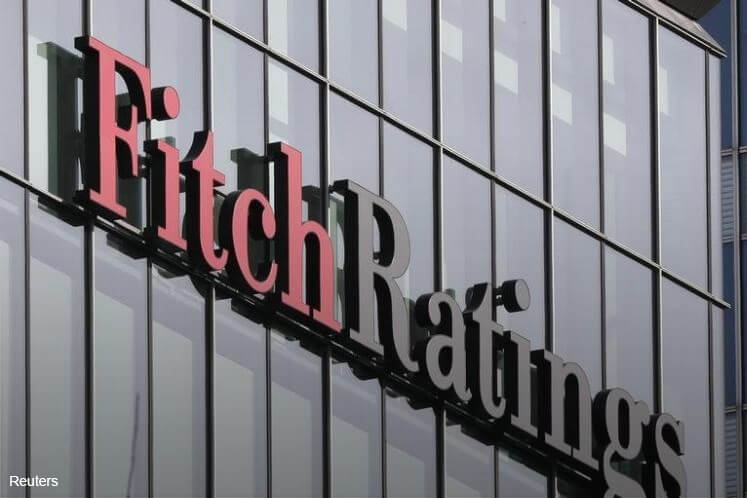 KUALA LUMPUR (March 7): The U.S. government's plan to impose tariffs on steel and aluminum imports could heighten risks to global growth should it result in retaliatory measures that lead to broader trade disruption and higher consumer goods prices, according to Fitch Ratings.
In a statement on its website yesterday, Fitch said the direct effect of the tariffs on steel exporters to the U.S. would likely be limited as healthy regional demand and Chinese capacity cuts continue to provide a positive environment for the sector's outlook.
It said U.S. steel and aluminum producers should benefit from higher pricing power if the tariffs are applied to a broad range of products and countries and enforced effectively.
President Trump recently announced plans to impose tariffs of 25% and 10% for steel and aluminum imports, respectively.
Fitch said the tariffs on their own are unlikely to have a major effect on global or regional economic growth.
It said U.S. iron, steel and aluminum imports equate to approximately 0.3% of U.S. gross domestic product.
However, Fitch said the planned tariffs raise the risk of setting off an escalating process of retaliatory protectionist measures that could affect a larger proportion of global trade.
The ratings agency said the steel and aluminum tariffs mark a notable rise in unilateral U.S. action that comes within a broader context of an increasing protectionism.
It said this has included a high degree of focus on bilateral trade deficits in goods, withdrawal from the Trans-Pacific Partnership and initiating the renegotiation of the North American Free Trade Agreement.
Fitch said it believes that new policies, either from the U.S. or other countries in retaliation, are likely to continue to fall under sector-specific measures, so the policies are unlikely to result in a major shock to its global macro outlook.
"But the potential risks to growth will rise incrementally with each protectionist measure," it said.
Fitch said U.S. steel and aluminum producers should benefit from the tariffs, at least in the short term.
"The U.S. is a net importer of steel, so import prices have a significant effect on the domestic market. In 2017, U.S. steel capacity utilisation was at an average of 75% whereas we view 85% as necessary for domestic producers to have pricing power.
"If the tariffs are successful in reducing the overall level of imports, they should result in higher domestic production volumes, capacity utilisation and prices, supporting profit margins from 2H18 onward," it said.
However, it said the positive margin effect would be mitigated somewhat by the trend in recent years for U.S. firms to shift their focus to higher margin products and end-markets, which has already led to some margin expansion.
Fitch said higher margin products are less susceptible to import competition, thus the effect of incremental price increases and overall volume growth on further margin increases will be limited.
It said that in general, domestic steel producers with a higher proportion of commodity flat-rolled products are likely to be the largest beneficiaries if the tariffs are broad across all products.
"The extent to which the tariffs boost U.S. steel and aluminum producer margins will depend on the extent to which they are applied and enforced broadly.
"The details of the tariffs, and whether there will be certain exceptions, have yet to be finalized," it said.
Globally, Fitch said it believes that the U.S. tariffs would not fundamentally affect its positive sector outlook for steel, with Chinese capacity closures and demand growth continuing to provide a constructive operational environment for steel producers in North America, Europe, Asia and Latin America.
Fitch said China accounts for a very small proportion of U.S. imports, with the majority of exports sold in regional markets such as Southeast Asia.
It added that Europe accounted for 30% of U.S. steel imports by volume and so would be relatively more affected than China, but our forecasts for key demand indicators remain strong and supply growth is constrained.
"Regional price risks could result if tariffs cause steel previously shipped to the U.S. to be displaced to other markets.
"But the impact to the global market as a whole should be limited as the amount displaced is likely to represent only a small proportion of total world steel production," it said.