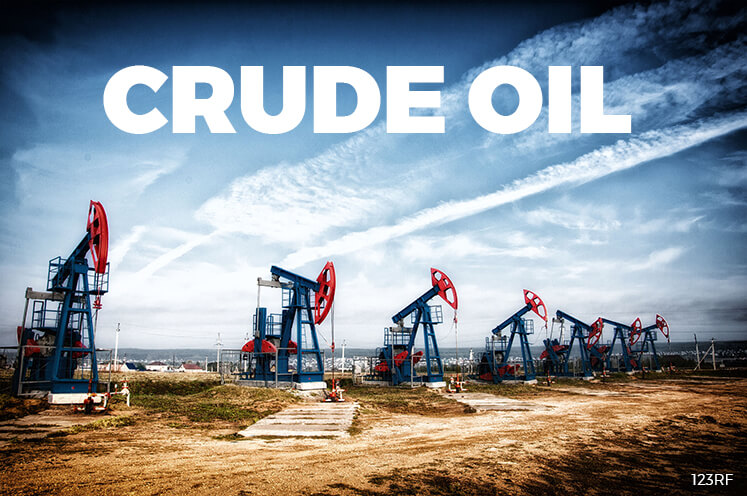 SINGAPORE (April 11): U.S. crude oil rose for a sixth consecutive session on Tuesday to hit its highest level in five weeks, underpinned by tensions following a U.S. missile strike on Syria and a shutdown at Libya's largest oilfield.
U.S. West Texas Intermediate (WTI) crude futures were up 10 cents, or 0.2 percent, at $53.18 a barrel by 0009 GMT. The market has gained for six sessions in a row, its longest rising streak this year.
The international benchmark, Brent crude futures, gained 9 cents, or 0.2 percent, at $56.07 per barrel.
Libya's Sharara oilfield was shut on Sunday after a group blocked a pipeline linking it to an oil terminal, a Libyan oil source said. The field had only just returned to production, after a week-long stoppage ending in early April.
The outage added to a rally that started late last week after the United States fired missiles at a Syrian government air base.
While Syria produces only small volumes of oil, the Middle East is home to more than a quarter of the world's oil output.
The gain in oil prices comes despite rising U.S. shale oil production.
"Crude oil prices were firmer as oil investors shrugged off rising U.S. supplies and looked forward to the summer driving season," ANZ said in a note.
U.S. crude inventories touched record highs both at the U.S. storage hub of Cushing, Oklahoma, and in the U.S. Gulf Coast in recent weeks, according to U.S. government data.
Oil prices have also been supported by a deal led by the Organization of the Petroleum Exporting Countries to cut output by 1.8 million barrels per day for the first six months of 2017, to get rid of excess supply. Libya and fellow OPEC member Nigeria are exempt from cuts.
In a sign of OPEC confidence that the deal is working, Kuwait's oil minister said he expected producers' adherence in March to their supply cut pledges to "be higher than the previous couple of months." - Reuters