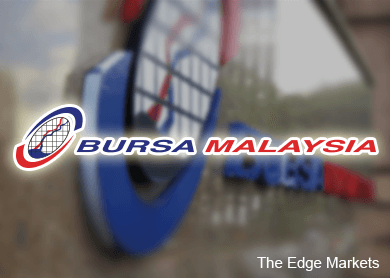 US markets tumbled on Wednesday as investors sold energy stocks after crude oil took a large fall on increased stockpiles. The latest US Federal Reserve minutes also showed a willingness to raise interest rates as soon as this September. The SP500 Index plunged 17.31 points to 2,079.61 points while the Dow tumbled 162.61 points to end at 17,348.73.
In Malaysia, the FBM KLCI Index moved in a wide range of 32.57 points for the week with lower volumes of 1.79 billion shares to 2.26 billion shares traded. The index closed at 1,577.41 yesterday, down 5.03 points from the previous day as blue chip stocks like AMMB Holdings Bhd, Hong Leong Financial Group Bhd, PPB Group Bhd, Public Bank Bhd, Sime Darby Bhd and UMW Holdings Bhd caused the index to decline on persistent selling activities. The ringgit was weaker against the US dollar at 4.1380 as Brent crude oil sank to US$45.25 (RM186.66) per barrel.
The index rose on a rally from the 801.27 low (Oct 2008) to its 1,896.23 all-time high (July 2014) and it represents an extended Elliott Wave "Flat" rebound in a "Pseudo-Bull" rise completed. The next few months' index price movements since July 2014 comprised key swings of 1,837.28 (low), 1,879.62 (high), 1,766.22 (low), 1,858.09 (high), 1,671.82 (low), 1,810.21 (high), 1,706.18 (low), 1,831.41 (high), 1,774.30 (low), 1,867.53 (high), 1,685.03 (low) and 1,744.19 (high).
Most of the index's daily signals have turned negative, with its CCI, DMI, MACD and Oscillator indicators showing very bad sell readings. As such, the index's weaker support levels are seen at the 1,493, 1,526 and 1,562 levels, while very heavy selling at the resistance areas of 1,577, 1,606 and 1,660 will cap any index rebound. The immediate downside targets for the index are now located at 1,562, 1,554 and 1,534.
The KLCI's 18-day and 40-day simple moving averages (SMA) depict a clear downtrend for its short-term daily chart, while the 50-day and 200-day SMA have also intersected with a "Death Cross" as well. Therefore, this will not augur well for the index in the short to longer term.
Furthermore, the KLCI had broken a very critical "Neckline" support of a major "Head and Shoulder" pattern on Aug 10. The implied target of such a breakdown pitches the medium-term downside target at 1,448.
Due to the softer tone for the KLCI Index, we are recommending a chart "sell" on Press Metal Bhd. There was no fundamental news on Press Metal recently. A check on the Bloomberg consensus reveals that five research houses have coverage on the stock, with one "buy" call and a four "hold" calls. Press Metal currently trades at a low historical price-earnings ratio of 9.10 times. Its price-to-book value ratio of 1.04 times indicates that its share price is trading at a minor premium to its book value.
Press Metal's chart trends on the daily and weekly time frames are very firmly down. Its share price made an obvious plunge since its major daily Wave-5 high of RM3.62 on Sept 9, 2014. Since that RM3.62 high, Press Metal has tumbled to its August 2015 recent low of RM1.64.
As prices broke above its recent key critical support levels of RM2.15 and RM2.35, look to "sell" Press Metal on any rallies to its resistance areas as the moving averages depict a very firm short- to medium-term downtrend for this stock.
The daily, weekly and monthly indicators (like the CCI, DMI, MACD and Stochastic) have issued clear "sell" signals and now depict firm indications of Press Metal's eventual plunge towards lower levels. It would attract firm selling activities at the resistance levels of RM1.66, RM2.15 and RM2.35. We expect Press Metal to witness weaker buying at its support areas of RM1.48, RM1.54 and RM1.64. Its downside targets are located at RM0.40, RM1.06 and RM1.32.
---
Lee Cheng Hooi is the regional chartist at Maybank Kim Eng. The views expressed in the article are the opinions of the writer and should not be construed as investment advice. Please exercise your own judgment or seek professional advice for your investment decisions. Technical reports appear on Wednesdays and Fridays.
This article first appeared in digitaledge Daily, on August 21, 2015.