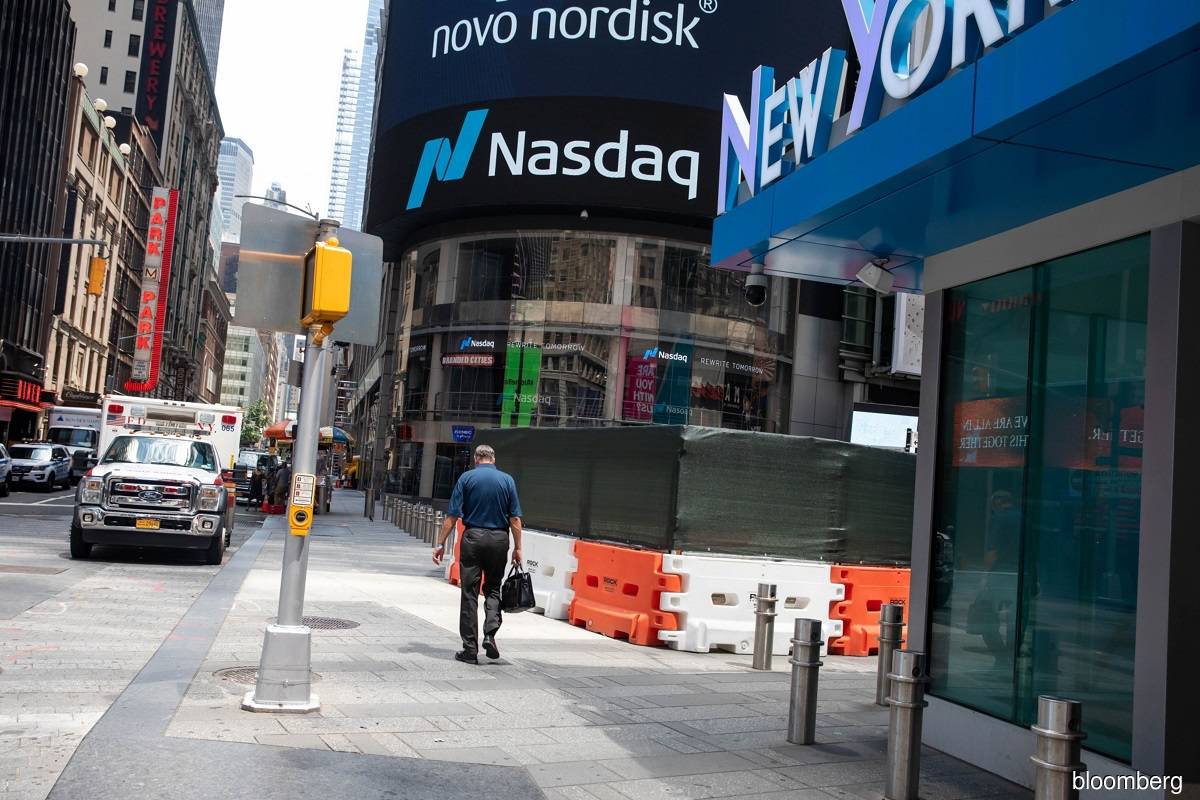 (Sept 21): US equity-index futures extended declines, signaling losses at the open on Wall Street, as global stocks were hit by concern about new restrictions spurred by rising coronavirus cases.
Futures contracts on the S&P 500 Index dropped 1.4% as of 10:20am in London, pointing to a fourth straight daily decline, the longest stretch of losses for the gauge since the end of February. Contracts on the Dow Jones Industrial Average and Nasdaq 100 fell 1.6% and 1.2%, respectively.
US deaths related to Covid-19 are nearing 200,000 and the nation's new cases rose in line with a one-week average. At least one more cycle of the virus is expected in the fall and winter, the US's former Food & Drug Administration Commissioner Scott Gottlieb said.
"First, there is some profit taking after the strong August run and before the US elections," said Ulrich Urbahn, head of multi-asset strategy and research at Berenberg Bank. "Second, policy uncertainty has increased somewhat given the death of Ruth Bader Ginsburg. Third, positive triggers are missing at the moment, with no new inspirations by the Fed, no stimulus deal in the US and no vaccine breakthrough yet."
In addition, the third-quarter corporate reporting season is nearing, which means stocks have less support from share buybacks as more companies go into the blackout period, he added. With rising volatility, systematic equity strategies turn from net buyers to net sellers again, according to Urbahn.
Federal Reserve Chair Jerome Powell will testify before Congress from Tuesday to Thursday to discuss pandemic relief efforts as investors are watch central bankers and policymakers to find clues on additional fiscal stimulus.
In Europe, the benchmark Stoxx Europe 600 Index dropped 2.2% amid growing speculation that London might be heading for a second lockdown. UK Chief Medical Officer Chris Whitty is set to warn on Monday that the country is at a "critical point" and Germany's health minister said the trend of cases in Europe is "worrying."