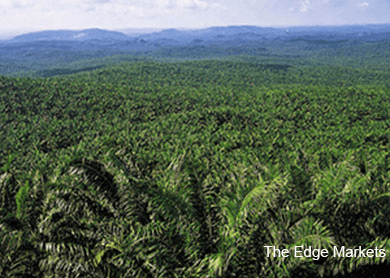 Plantation sector
Maintain neutral: The US Food and Drug Administration (FDA) on Tuesday gave the food industry three years to eliminate artery-clogging artificial trans fat (TFA) from the food supply. The decision was final and will effectively remove industrial trans fat from the American diet by 2018, a change that the agency has estimated could help prevent 20,000 heart attacks and 7,000 deaths from heart disease each year. The agency ruled that partially hydrogenated oils (PHO), the source of trans fat, are no longer "generally recognised as safe". The agency also estimated that the action would cost about US$6 billion (RM22.26 billion) to put into effect but would save about US$140 billion over 20 years in healthcare and other costs.
PHOs are formed when liquid oil is treated with hydrogen gas and made solid. They became popular in fried and baked goods and in margarine. In 2006, the FDA required that companies list trans fat contents on nutrition labels, a shift that prompted many producers to eliminate them. The agency estimates that the consumption of trans fat fell by 78% from 2003 to 2012, and it contends that the labelling rule and subsequent reformulation of foods were important drivers.
The removal of trans fat from food formulations in the US could boost the demand for palm oil in the US at the expense of soyoil. This is because palm oil is naturally trans fat free and is viewed as a substitute for trans fat. US palm oil consumption went up by 874,000 tonnes, following the announcement of the TFA labelling requirement in 2003 and its implementation from 2006 till today.
Our analysis suggests that the potential increase in palm oil consumption this time around due to the ban on trans fat in the US may be less significant. This is because consumption of trans fat has declined by 78% since the announcement of TFA labelling and the American Soybean Association indicated that the three-year time frame will allow sufficient time for the soybean industry to increase the production of high-oleic soybeans (new generations of modified soybeans), which it said can replace PHOs and other highly saturated fats in food production. It was reported that approximately 700 million pounds to two billion pounds of hydrogenated fats are still used in the US market today. This equates to around 317,600 to 907,440 tonnes of edible oils, and assuming that around 50% of these are replaced with palm oil, the potential incremental palm oil demand from the US works out to be 158,800 to 453,720 tonnes over the next three years.
We view this development as slightly positive for the crude palm oil (CPO) market but do not expect this to be a major catalyst for CPO prices as this news has been partially anticipated by the market. — CIMB Research, June 17
This article first appeared in The Edge Financial Daily, on June 19, 2015.