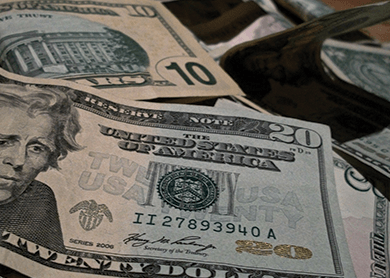 LONDON (Feb 3): The US dollar inched fractionally higher on Friday, as it limped towards US jobs data facing its fourth straight weekly fall in what has already been its worst start to a year in three decades.
The US currency has been hit hard by worries about both Donald Trump's presidential style and a lack of clarity from the Federal Reserve this week about when it is likely to next raise interest rates.
The non-farm payrolls report due at 1330 GMT is expected to show employers added 175,000 jobs in January, figures that if achieved are likely to be robust enough to give markets confidence in bets on of a hike at least by June.
The dollar index which tracks it versus six top currencies was up 0.15% with most of the traction coming from a 0.3% rise to 113.13 yen as the Bank of Japan made a surprise move to push down its government bond yields.
But it made little difference to what was set to be its first unbroken run of four weekly falls at the index level in two years that has driven it down almost 3% since the start of the year.
"Markets are now really seeing the downside of Trump, especially the immigration orders," said Rabobank US-focused economist Philip Marey.
He added the upcoming non-farm payrolls data should reassure the Fed especially if broader employment and wage rates rise. "But it is also important they know which way the fiscal winds are blowing and of course they don't at the moment.
One of the main beneficiaries of the US dollar's wobble has been the euro.
It was set for its sixth week of gains in seven, at US$1.0745 and having gone as high as US$1.0829 after the latest signs growth and inflation is rising in the euro zone. That has a read-across for the European Central Bank's stimulus programme.
Britain's sterling was licking its wounds after a bruising few days that has brought this year's mini-rally to a halt.
Having suffered its worst day October on Thursday it was knocked again as data on the UK's dominant services sector fell for its first time in four months. It squeezed the pound below US$1.25 and to 86 pence per euro on course for near 1% weekly drop.
"It was surely too early for markets to expect a significantly more hawkish narrative," from the Bank of England which on Thursday signalled little urgency to rate UK interest rates, analysts from Bank of America Merrill Lynch said.
"A benign interpretation of the Brexit process and strong UK data had perhaps lulled the sterling market into a false sense of near-term security."