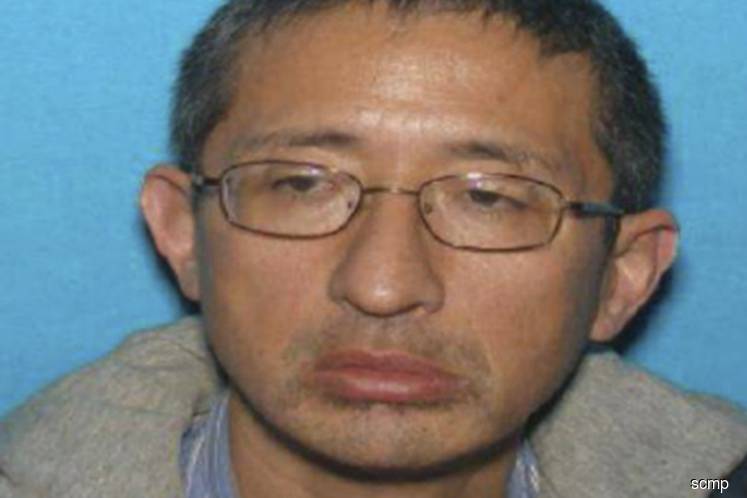 (July 12): The suspect, also known as William Yao, is considered a fugitive and is believed to be back in China, US prosecutors say Yao, who faces nine counts of theft of electronic files, worked for a locomotive manufacturer in Illinois.
A Chinese software engineer has been indicted on charges of stealing American trade secrets from his former employer, the US government announced on Thursday — the second Chinese national in two months to be declared a fugitive by federal law enforcement officials.
A grand jury charged Xudong Yao, also known as William Yao, with nine counts of theft of electronic files from a locomotive manufacturer based in Illinois, according to the indictment, which was filed in December 2017 but unsealed only this week.
Yao, 57, is at large and believed to be in the country, prosecutors said.
When Yao travelled from China to Chicago in November 2015, "he had in his possession, the stolen trade secret information, including nine complete copies of the suburban Chicago company's control system source code and the systems specifications that explained how the code worked", the federal court for the Northern District of Illinois said in a statement.
The indictment said that Yao, within weeks of being hired in August 2014 and through the first half of 2015, downloaded more than 3,000 electronic files containing his former employer's trade secrets, including "control system software source code designed to operate [the company's] locomotives".
After Yao's employment was terminated in February 2015, he returned to China to begin working for a company based there, that sells "automotive telematics service systems", according to the court document, which stops short of alleging the defendant turned his former company's data over to the Chinese company.
"Telematics" refers to a device that "merges telecommunications and informatics" and "includes anything from GPS systems to navigation systems", according to website Telematics.com. The US Justice Department said Yao's dismissal from the job in Illinois was not related to his alleged theft of trade secrets.
Yao's US employer was not identified, nor did court documents explain why he returned to Chicago in November 2015, after starting his job in China in July 2015.
The latest indictment follows a string of cases involving private or proprietary data transferred to China.
In May, another US grand jury charged a Chinese national in a hacking campaign described by the Justice Department as "one of the worst data breaches in history", an effort that yielded the personal data of 78 million people.
In that case, Wang Fujie and another person are alleged to have infiltrated the US-based computer systems of American health insurer Anthem and three other companies.
Wang is also a fugitive on the FBI's most-wanted list.
Last week, a federal grand jury in southern California found a Chinese-American electrical engineer, Shih Yi-chi, guilty of conspiring to gain unauthorised access to a protected computer and violating the International Emergency Economic Powers Act, a law barring unauthorised exports.
Shih's lawyer, James Spertus, said his client, who had also been an adjunct professor of engineering at the University of California, Los Angeles, never sent semiconductors to China but had designed them himself for a legitimate research project.