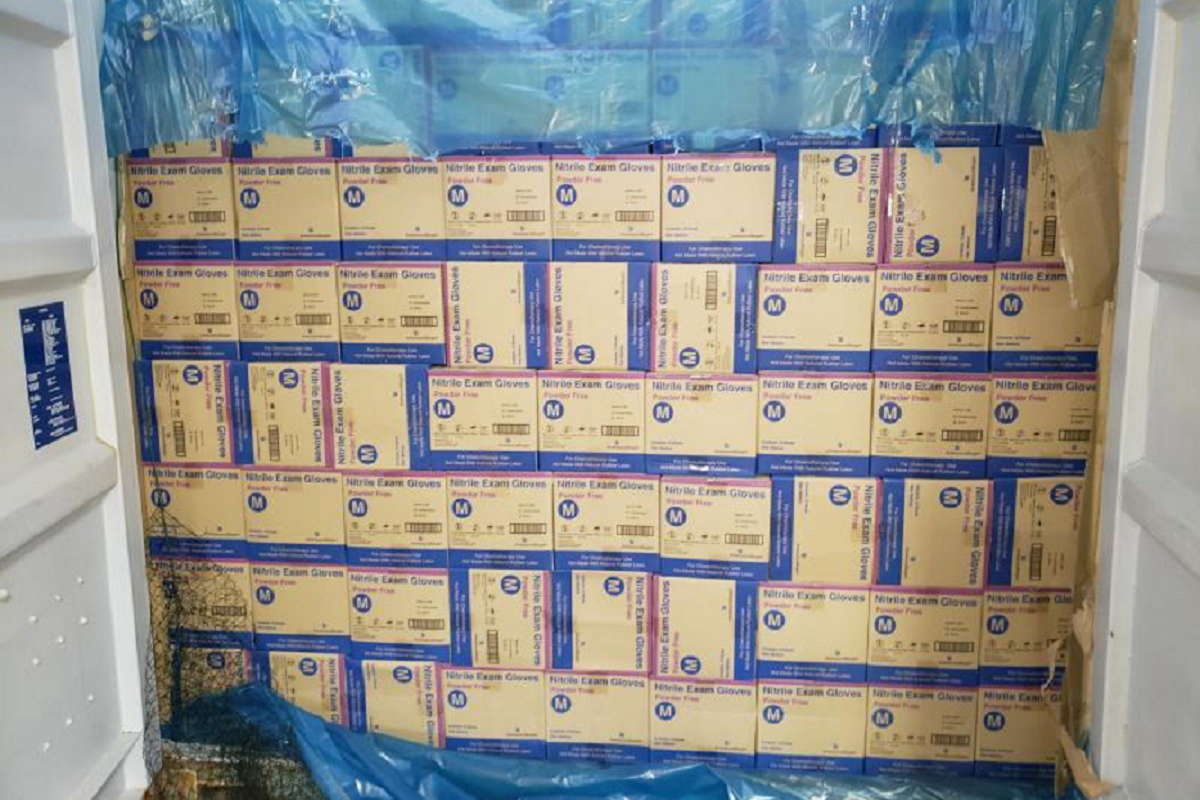 KUALA LUMPUR (May 13): US Customs and Border Protection (CBP) officers at the Port of Kansas City, Missouri have seized a shipment of 4.68 million disposable latex gloves made by a subsidiary of Top Glove Corp Bhd.
In a statement, the CBP said the estimated value of the Kansas City-bound shipment was US$690,000 (about RM2.85 million).
"Considering that this seizure took place in the heartland of America, it goes to show that imports produced by forced labour affect everyone nationwide," said Port of Kansas City director Steven Ellis. "The CBP will not tolerate forced labour in US supply chains."
The shipment was seized following an inspection revealing that the gloves were manufactured by an unnamed Top Glove subsidiary. This was the second time this month that the US authorities confiscated the group's disposable gloves over forced labour concerns.
On May 5, CBP personnel in Cleveland impounded a shipment of 3.97 million disposable nitrile gloves worth an estimated US$518,000 after checks revealed that the goods were also made by the group.
The agency has instructed all disposable gloves made by Top Glove to be seized from March 29 after it issued forced labour findings based on evidence of multiple forced labour indicators in the group's production process. 
These included debt bondage, excessive overtime, abusive working and living conditions, and retention of identity documents.
However, last month, the group said it had resolved all 11 International Labour Organization (ILO) indicators of forced labour, and stated its assurance to stakeholders of continued efforts to improve the welfare of its employees.
The 11 ILO indicators are:
abuse of vulnerability
retention of identity documents
restriction of movement
excessive overtime
abusive working and living conditions
deception
isolation
debt bondage
withholding of wages
physical and sexual violence and
intimidation
On April 30, Top Glove said the CBP was reviewing its submissions of clarification of the resolution of the 11 indicators.
Read also:
After second US glove shipment seizure this month, Top Glove reaffirms commitment to resolving WRO