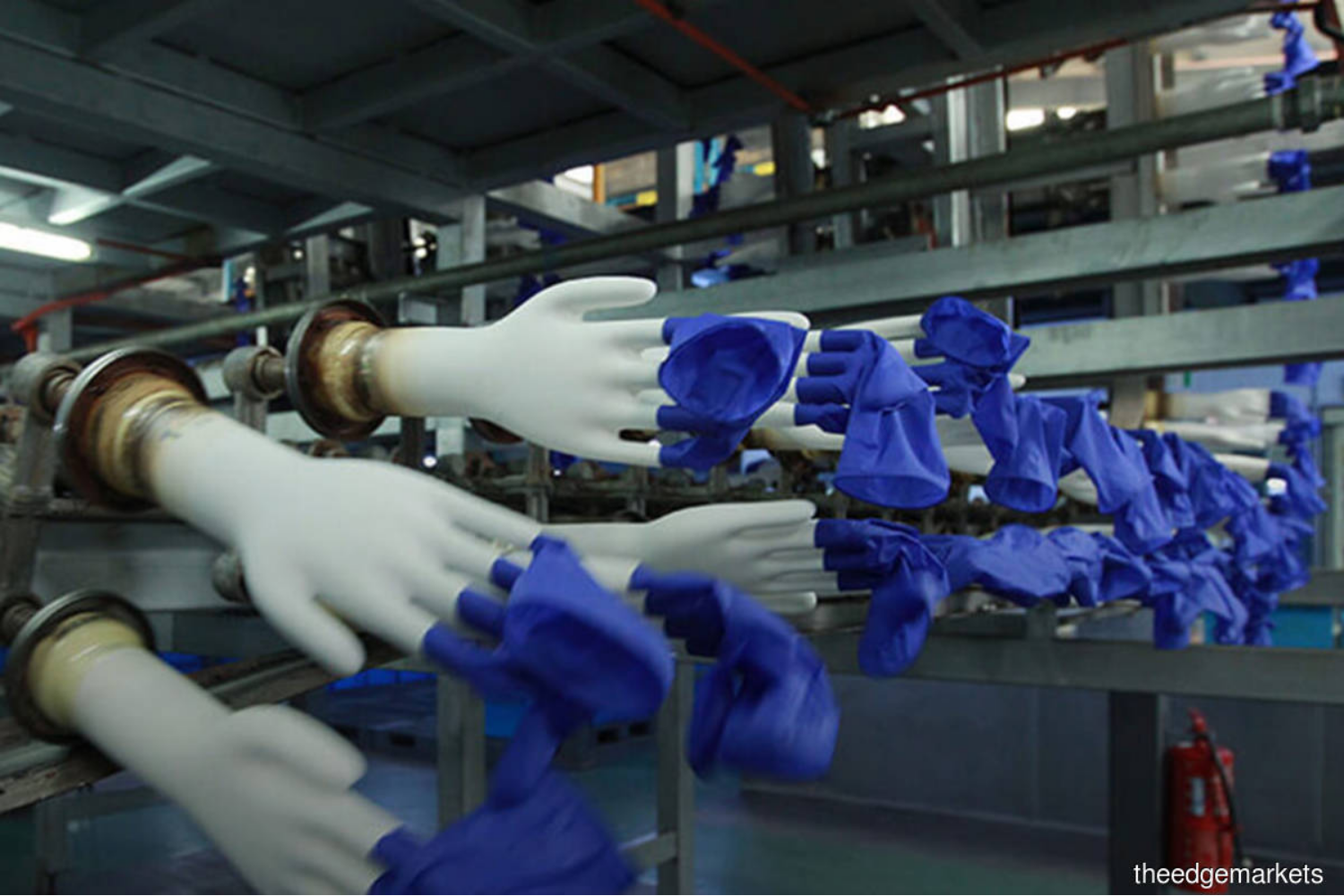 KUALA LUMPUR (May 5): US Customs and Border Protection (CBP) personnel in Cleveland have seized a shipment of 3.97 million nitrile disposable gloves made by a subsidiary of Top Glove Corp Bhd worth US$518,000 (RM2.13 million), based on information indicating that they were made by forced labour.
In a statement, the agency said the shipment was seized after an inspection by CBP officers revealed that the gloves were produced in Malaysia by a subsidiary of Top Glove.
"This seizure sends a strong message that CBP will not tolerate imports made by forced labour, which is a form of modern slavery that hurts vulnerable workers and threatens our economy." 
"CBP continues to facilitate the importation of legitimate personal protective equipment (PPE) needed for the Covid-19 pandemic while ensuring that the PPE is authorized and safe for use," said Area Port Director-Cleveland, Diann Rodriguez. 
To recap, on March 29, CBP directed personnel at all US ports of entry to begin seizing disposable gloves produced in Malaysia by Top Glove. 
CBP issued a forced labour finding based on evidence of multiple forced labour indicators in Top Glove's production process, including debt bondage, excessive overtime, abusive working and living conditions, and retention of identity documents.
Meanwhile, the glove manufacturer in April stated that it had resolved all 11 International Labour Organization (ILO) indicators of forced labour, and stated its assurance to stakeholders of its continued efforts to improve the welfare of its employees.
Subsequently, on April 30, when contacted by The Edge, Top Glove reaffirmed that independent international UK consultant Impactt Ltd had verified that the group had resolved the 11 ILO indicators of forced labour and stated that the US CBP is currently reviewing its submission over its clarifications on the resolution of the 11 ILO indicators.
"We continue to work closely with the US CBP towards the expeditious resolution and revocation of the withhold release order (WRO), and remain hopeful that the WRO will be lifted," the group said earlier in an email reply to The Edge. 
At 9.40am, Top Glove shares traded two sen or 0.37% lower at RM5.43, valuing the world's largest glove manufacturer at RM44.56 billion.