This article first appeared in The Edge Financial Daily, on August 21, 2017.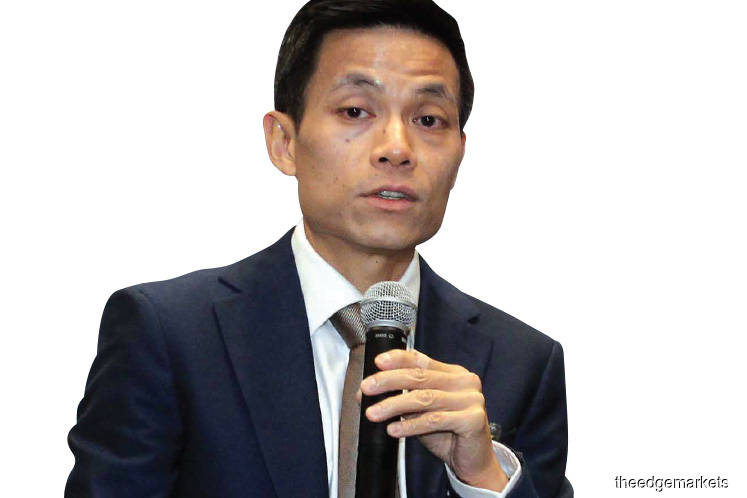 KUALA LUMPUR: The call for better regulation of medical fees in the country's private healthcare sector has gained currency after Bank Negara Malaysia (BNM) stressed the importance of addressing the issue of rising medical inflation.
BNM governor Datuk Muhamad Ibrahim said last Friday that the central bank will come out with a framework as soon as possible to reduce the medical inflation, which is projected to rise to 12.7% this year.
Ho Mun Kiat, senior vice-president and national practice leader at Marsh Insurance Broking (M) Sdn Bhd, said rising medical inflation in Malaysia and other countries in the region is partly due to unregulated rules.
"For example, if you look at hospitalisation bills [in Malaysia], while the bills declare all itemised bills, there's one area called 'other hospital services' and there's no guideline around how to charge this," said Ho.
"It's like a miscellaneous bill. We see this as a gap [that needs to be addressed,]" Ho told The Edge Financial Daily.
Marsh Insurance Broking, which is part of leading global insurance broker Marsh & McLennan, has projected the medical inflation rate in the country to rise to 12.7% this year from 11.5% in 2016.
The company, which recently surveyed 11 Asian countries on healthcare matters noted that Malaysia has the third-highest healthcare inflation rate, after India (14%) and Indonesia (13.1%).
"Malaysia is running on a double-digit inflation rate whereas in developed countries, the rates are more flat. This falls back on proper governance and guidelines, where the health ministry [in those countries] are more stringent in terms of managing charge rates" said Ho.
According to BNM, increased high premiums are affected by rising medical claims as more people seek medical help.
It noted that medical claims have on average been rising 14% annually, driven by demand for better healthcare, the ageing population and higher prevalence of chronic and lifestyle diseases, technological advancements and increase in cost of drugs and treatments.
"It is very important to understand that high medical costs are not because of premiums. Premiums are high because of high medical costs, [so] it's the other way around," Muhamad told the media.
He therefore called for greater transparency in the pricing of healthcare products and services as a means to manage rising medical costs. He suggested a pricing framework on private hospital charges.
"While doctors' fees are regulated, other components of private hospital charges are not. We need a framework on private hospital charges so that prices remain fair and appropriate. Consumers are advised to request for more detailed billing of charges, breakdown of cost of treatment and medicines provided to them," he said.
Currently, fees charged by doctors in private hospitals for consultation and performance of procedures are regulated under the 13th schedule of the Private Healthcare Facilities and Services Regulations.
Other components of hospital charges not regulated include fees for hospital stay, laboratory investigations, nursing care, use of equipment and operation room and drugs.
"[Other] initiatives that we should explore include the publication of recommended retail prices of pharmaceutical products, medical devices and medicine, and the publication of fees or cost of treatment in hospitals to enable consumers to make informed decisions when choosing their healthcare provider," said Muhamad.
Meanwhile, Ho said employers can also play a role in helping to regulate rising medical inflation by improving the work environment and tailoring more specific health packages for their employees.
"What we are proposing to our clients is that there are certain things that they can control. A main factor driving medical costs up is increased utilisation of hospital services. More people are seeking medical care, mostly due to 'lifestyle induced' diseases," he said.
Citing non-communicable diseases as the most common type of disease experienced in Malaysia, Ho said on the positive note, these type of diseases are not contagious and is controllable. Non-communicable diseases include cardiovascular diseases (like heart attacks and stroke), cancer, chronic respiratory diseases (such as chronic obstructed pulmonary disease and asthma) and diabetes.
"Poor diet, stress, inactivity are main causes of these diseases. Human resource practitioners should therefore design benefit packages that can target these areas, to ensure the benefits incentivise people to do prevention," said Ho, citing weight management programmes and health screenings as examples of tailored benefits.
Ho added that organisations should also allow for employees to top-up their medical insurance plans.
"It means whatever you cover on your employees, allow them to top-up. We are seeing light in this because a lot of clients do like this method as it doesn't require them to increase their benefits. We are pushing clients to look at benefits differently because if you keep increasing benefits and you don't manage the cost, it will become unsustainable in the long run. [And if costs get too high] no insurance company is going to want to cover employees," he added.