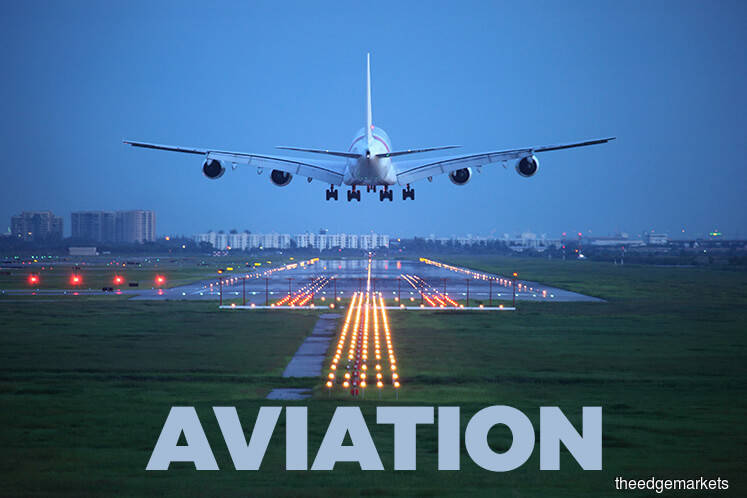 GENEVA (Dec 6): Governments around the world are not doing enough to meet aviation infrastructure needs, the International Air Transport Assocation (IATA) said, calling for greater urgency to ensure infrastructure matches demand.
IATA director-general and chief executive officer Alexandre de Juniac said governments should work with the industry to plan and build the requisite infrastructure to ensure their economies reap the gains from a growing global air transport industry.
"There is no time to lose. Governments are not meeting their responsibility to provide sufficient infrastructure for the industry to meet demand," he told a media briefing on IATA's industry outlook update for 2018. yesterday.
"The infrastructure challenge also includes airports. Airport infrastructure is not being built fast enough to cope with growth," he said, adding airports must be aligned with user needs for quality and technical specifications. "And affordability is key."
The global airlines' grouping is expecting airlines to carry 4.3 billion passengers in 2018, 5% more than the 4.1 billion expected in 2017.
In terms of revenue per passenger kilometres, it expects airlines to see 6% growth year-on-year (y-o-y) in 2018. That is a faster expansion than the 5.7% y-o-y growth forecast for available seat kilometres next year, which it said will likely increase average load factors to a record 81.4% and boosting yields by 3%.
Infrastructure strains are also felt in the Malaysian aviation industry. In August, the Malaysian Aviation Commission (Mavcom) highlighted in its inaugural Waypoint report that seven airports in Malaysia are operating above their theoretical terminal design capacities in 2016.
Another five airports have exceeded 80% of their terminal design capacities that year, according to Waypoint.
"There is currently a mismatch between terminal design capacity and actual passenger traffic being handled by the airports in Malaysia. Significant capital expenditure in the short- to medium term is required to address capacity requirements," Mavcom said in the bi-annual report on the local aviation industry's outlook.
For 2017, Mavcom expects the Malaysian air passenger traffic volume to grow by between 7.8% and 8.8% y-o-y, translating into a forecast volume of between 98.3 million and 99.2 million passengers.
In an August interview, Datuk Mohd Badlisham Ghazali, the managing director of Malaysia Airports Holdings Bhd — which operates 39 out of 40 existing Malaysian airports — had told The Edge weekly that Langkawi will see its capacity expanded to four million passengers per annum (mppa) by October 2018, from 1.5 mppa currently, at a cost of RM80 million.
The Sultan Ismail Petra airport in Kota Baru is also slated for upgrade works to begin sometime in 2018, Badlisham added.
In a Nov 17 report, Nomura Research forecast local Malaysian carriers (Malindo Air, Rayani Air, Malaysia Airlines, Firefly, MASwings, AirAsia and AirAsia X) to see their combined fleet growing 9% to hit 270 planes this year and to reach 290 planes in 2018.
"Growing at a five-year compounded average growth rate of 10%, we estimate that Asean airports handled as many as 654 million passengers in 2016, which is collectively bigger than the traffic of both China and India combined," Nomura Research said.
For perspective, the US air travel traffic counted just over 800 million passengers in 2016, the research house added.
Malaysia represents the third biggest passenger traffic market in Asean, as well as the third most-connected in terms of international destinations, according to Mavcom. Passengers flying out of Malaysia via direct and indirect flights have access to 116 international destinations, behind Singapore's 153 and Bangkok's 151.
Nomura says the proliferation of air travel and aggressive expansion by low-cost carriers presents encouraging growth momentum outlook ahead, to boost passenger traffic.
"We estimate Asean's air passenger traffic to hit 2.21 billion annually by 2036, potentially requiring US$73.2 billion in investments on new airport infrastructure," the research house added.