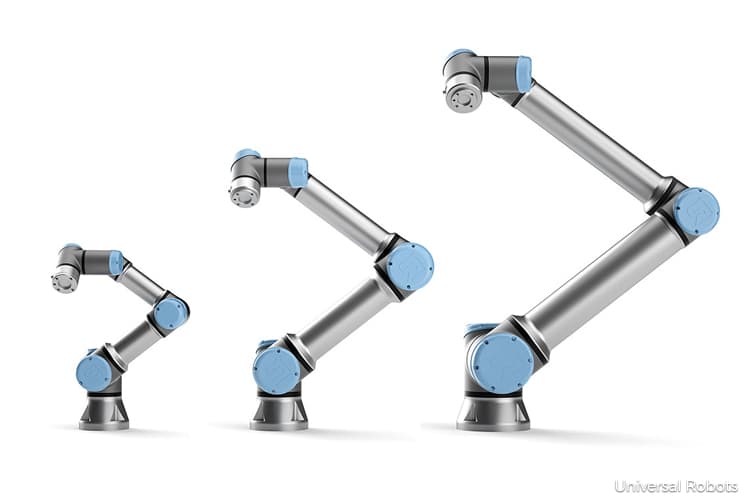 KUALA LUMPUR (May 15): Universal Robots (UR), the Denmark-based collaborative robots (cobots) technology market leader, hopes Malaysian small and medium enterprises (SMEs) will accelerate the adoption of automation and robotics to transform the manufacturing sector.
UR South East Asia and Oceania general manager Sakari Kuikka said SMEs could learn to use the cobots which have been proven to improve productivity by up to 30% in the manufacturing sector compared to the traditional industrial robots.
"The cobot is a robot arm that can be used in virtually any industry, in any process and by any employee. 
"Since it is easy to set up and can be easily programmed without requiring an expert, we see that this can help to expand the manufacturing sector's contribution to the economy, increase the number of high skilled workers, and strengthen innovation and capacity of SMEs," he said.
Kuikka said this during a media briefing at the 25th International Machine Tools, Metalworking and Automation Technology Exhibition (AUTOMEX 2019) here today.
According to the International Federation of Robotics 2017 Robot Density report, Malaysia deployed just 45 units of industrial robots per 10,000 employees in 2017, almost 50% below the global average of 85 units. 
Kuikka said UR's lightweight and compact cobots are safe, can be easily deployed, require limited space and can function side-by-side with humans without the need for safety barriers, subject to risk assessment. 
It is also cost-effective and able to automate a wide range of applications, including packaging and palletising, screwdriving, assembling, welding as well as picking and placing, making automation accessible for businesses of all sizes. 
Meanwhile, Kuikka said UR recognised the challenges faced by the local SMEs, including the lack of understanding of automation benefits and low awareness on government funding to assist with technology adoption. 
"We are working closely with our six local partners to assess, recommend and implement appropriate robotics solutions, particularly companies new to automation. 
"We are also working with them to provide free cobot workshops to the public, as well as free online modules through the UR Academy," said Kuikka.
The six local partners are Bizit Systems (M) Sdn Bhd, EPCO Precision Sdn Bhd, Multitrade Asiapac Sdn Bhd, Servo Dynamics Sdn Bhd, T.E.M. Engineering Sdn Bhd and TMS Collaboration Automation (M) Sdn Bhd.
Globally, UR has over 300 partners and distributors. It has offices in 16 countries and made US$234 million in revenue last year.
UR was co-founded in 2005 and produced its first UR robot in 2008.
The company, a part of the US-based Teradyne Inc, is headquartered in Odense, Denmark. — Bernama