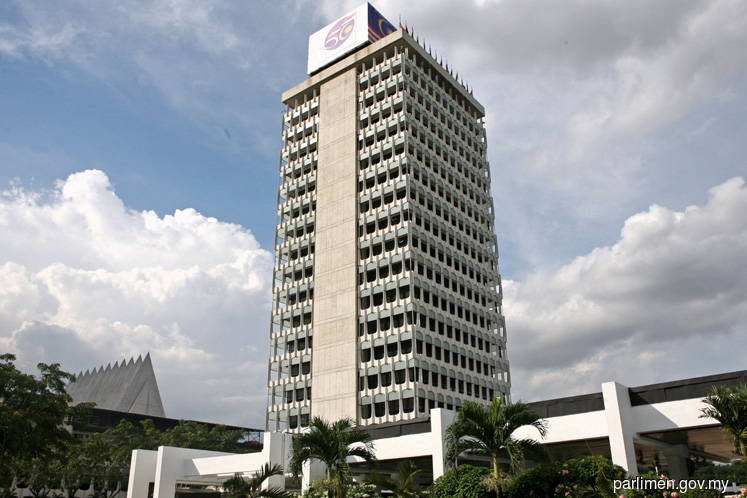 KUALA LUMPUR (March 13): The Dewan Rakyat was in an uproar today after PAS and Umno lawmakers said they "welcomed a war" in response to Finance Minister Lim Guan Eng's remark earlier this month that the union of the two opposition parties amounted to a "declaration of war" on non-Malays.
The issue was brought up when Opposition Leader Datuk Seri Ismail Sabri Yaakob (BN-Bera), delivering his speech on the motion of thanks to the royal address, said Lim's remark was inappropriate and could potentially provoke racial tension in the country.
"The honorary representative of Bagan (Lim) had opined that when Umno and PAS collaborate, it is a declaration of war against non-Malays. Is this a provocation towards the non-Malays to declare a war on the Malays? This is a serious provocation.
"If this is being used by non-Malays to declare a war against the Malays, there could be unintended incidents, like the May 13 incident in 1969," he said.
Datuk Takiyuddin Hassan (PAS-Kota Bharu) then commented: "We can have a war. We welcome a war if they want a war."
Not knowing the remark was made by Takiyuddin, Ismail and other Umno representatives demanded to know who made the statement.
"Who said that? Say it again," said an agitated Datuk Seri Azalina Othman Said (BN-Pengerang).
Takiyuddin then admitted that it was he who made the remark. "I had said that if there is a declaration of war (against Malays), we will welcome it," he clarified, following which Umno leaders agreed with his statement.
Cha Kee Chin (PH-Rasah) and RSN Rayer (PH-Jelutong) called on Takiyuddin to retract his statement.
As if the uproar was not chaotic enough, Datuk Seri Bung Moktar Radin (BN-Kinabatangan) then shouted: "Whoever wants a war, we welcome a war!"
Speaker Datuk Mohamad Ariff Md Yusof quickly muted the microphones of all MPs and urged them not to provoke racial tension. He said Lim should be allowed to clarify his remark in his wind-up speech.