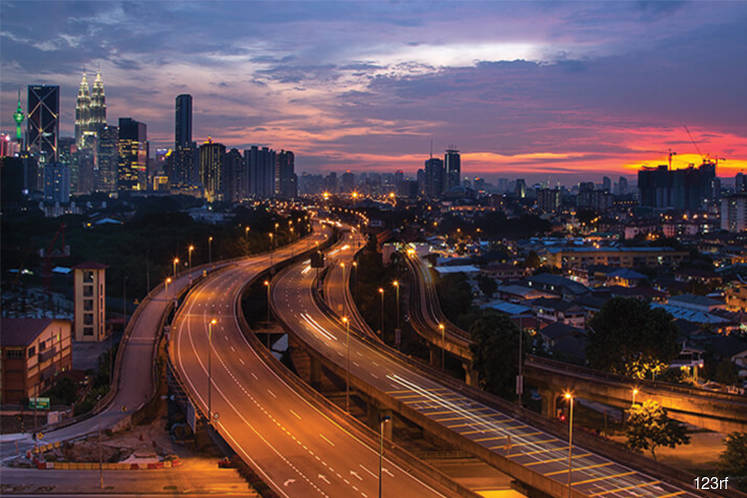 KUALA LUMPUR (Oct 3): UOB Global Economics & Market Research is projecting real gross domestic product (GDP) growth of 5.2% for 2017 and 5% in 2018.
In a Budget 2018 preview flash note today, UOB Malaysia economist Julia Goh said given this is the final budget before the next general elections, she expects an expansionary budget with focus on the lower and middle income segments, addressing cost of living, affordable housing issues and new technology to spur growth.
Goh said the budget will sustain the momentum of core infrastructure spending, as project awards and announcements are reaffirmed.
She said government revenues will be enhanced by broadening the tax base to include foreign digital service providers, as well as increasing tax compliance and enforcement efforts.
Goh said higher oil and commodity prices will also help buffer revenues.
"A combination of higher revenue and targeted spending will allow the government to target a narrower fiscal deficit -2.9% of GDP in 2018 (-3.0% in 2017), which marks nine years of deficit reduction.
"2017's real GDP growth estimate to be revised higher to 5.0%-5.5% (vs. 4.3%-4.8%), given a robust performance of 5.7% in 1H 2017.
"For 2018, we expect government to target a higher growth of 5.0%-6.0% (UOB: 5.0%)," Goh said.
Goh anticipates the coming budget to remain expansionary, yet in keeping with fiscal consolidation as further revenue enhancement measures will be introduced.
She said the government is likely to maintain fiscal prudence with more targeted spending on the lower and middle income segments. "We expect higher operating expenditure (OE) and development expenditure (DE). Under the 11th Malaysia Plan (11MP) for the period of 2016 to 2020, DE ceiling is RM260 billion (or RM52 billion/year).
"Based on 2016-17 DE allocation, only RM88 billion or 34% has been utilised, which leaves room to increase DE allocation next year.
"We trace back previous election years and noticed a marked rise in government spending in 2008, during the onset of global financial crisis and years preceding the 2013 election.
"Regardless that even without higher DE allocation, there are large infrastructure projects in the pipeline that are funded off government's balance sheet," Goh said.