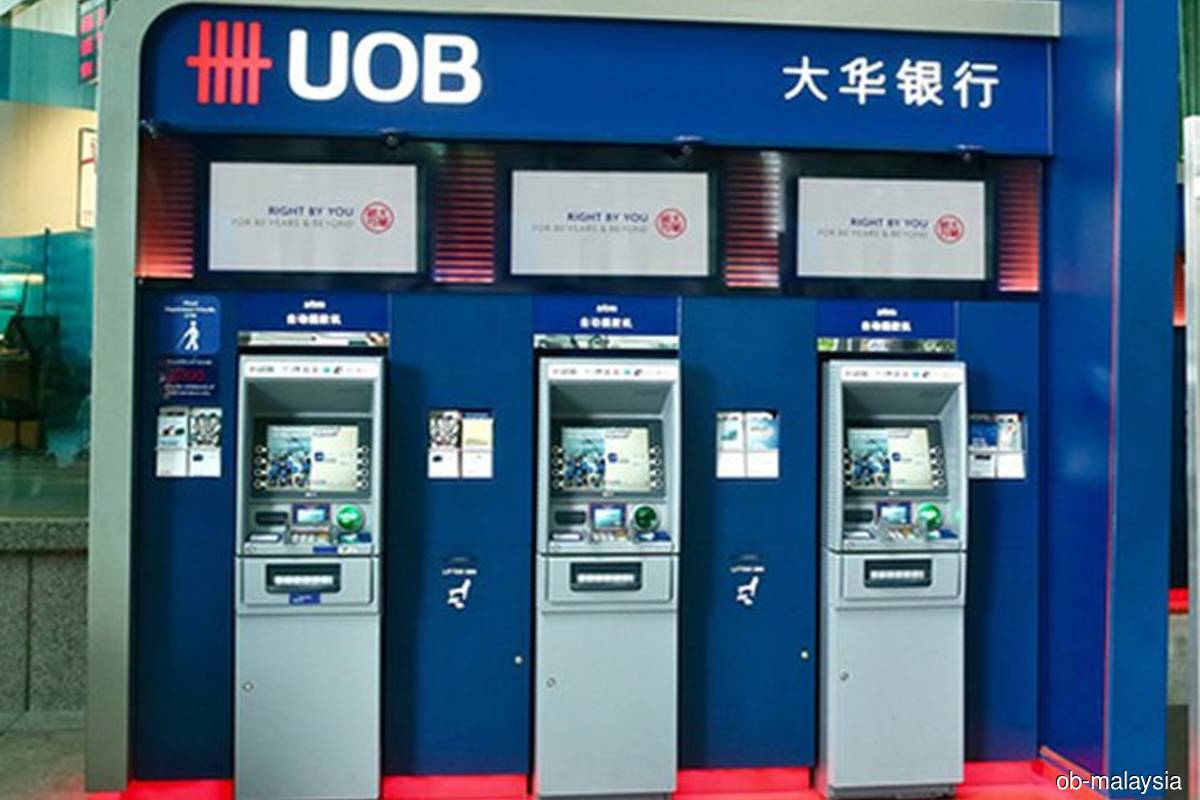 KUALA LUMPUR (Nov 1): United Overseas Bank (Malaysia) Bhd (UOB Malaysia) announced today that one of its employees at Menara UOB at Jalan Raja Laut here has tested positive for Covid-19.
The female employee, which it said in a statement is a "non-customer facing employee", is now under medical care while the bank is assisting her and her family with the support they need for her recovery.
"Our employee was last in her office at Menara UOB on Oct 21, 2020 and was working from home thereafter. She had sought medical attention at her local clinic upon showing flu-like symptoms, before testing positive for the virus.
"As part of our contact tracing process, we have spoken to all those who came into close contact with our colleague. They will be tested for the virus and are being asked to self-quarantine, while they monitor their health and await further instructions from the authorities. We are working closely with the health authority on any additional follow-up measures that may be required," UOB Malaysia said.
In the meantime, the bank is completing a thorough cleansing of all affected floors and common areas of Menara UOB, in accordance with the health authority's guidelines.
It is also continuing to conduct temperature screening at all its office buildings and branches, with more frequent cleaning and sanitisation at these premises since the onset of the Covid-19 outbreak, it said.
"We wish to also reassure our customers that this incident has not disrupted our services, given the well-established business continuity plan the Bank has in place," it added.
It was informed of the case by the health authorities yesterday. As at noon yesterday, Malaysia had 659 new Covid-19 infections, 80.3% or 529 of which came from the worst-hit state of Sabah, while the Klang Valley contributed 10.6% or 70 cases.
This raised the country's cumulative positive cases to 31,548, of which 21,248 have recovered and 249 died.
Meanwhile, the bank updated that nine of its branches that were temporarily closed from Oct 21 due to the targeted conditional movement control order will resume operations from Nov 2, though with reduced operating hours.
They are the ones at: Jalan Imbi, Medan Pasar and Kepong in Kuala Lumpur; Kota Damansara, Shah Alam, Ijok and Jalan Othman in Petaling Jaya, Selangor; and Tuaran and Sandakan in Sabah.
"These branches will be open from 9.30am to 2pm, Monday to Friday, with their self-service banking facilities available from 6am to 6pm daily," it added.
Read also:
Covid-19: Malaysia reports 659 new cases, 80.3% from Sabah; daily recoveries hit record 1,000