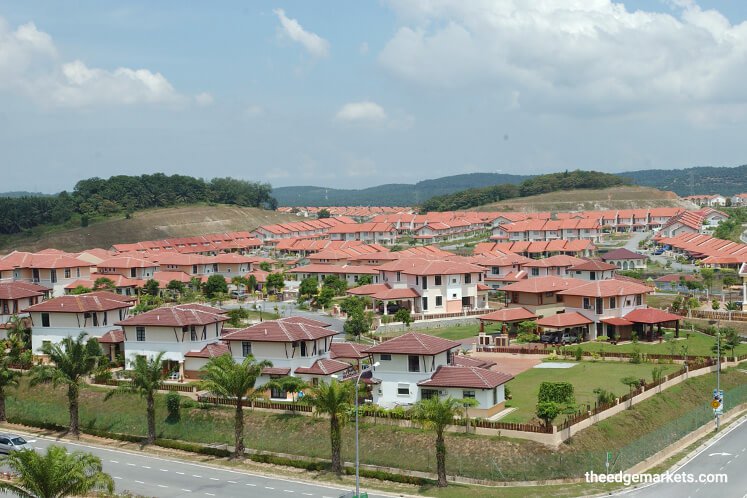 KAJANG (Oct 11): Malaysia's unsold completed homes increased 18.3% over six months to a new record high of 29,277 units in the first half of 2018.
The increase in overhang of residential properties translated into a 10.2% rise in value to RM17.24 billion compared to end-2017, said the Valuation and Property Services Department (JPPH), which is under the Finance Ministry, today.
Unveiling its preliminary market report for 2018 today, covering the first six months of 2018 (1H18), JPPH attributed the increase to "slow market absorption" and said a majority of the overhang units are high-rise residences priced between RM500,000 and RM1 million.
"Total amount of loans applied for the purchase of residential property (in 1H18) decreased by 3.1% as compared to 1H17 while the approved loan fell by 0.2%.
"On the outlook, we would expect the property market to remain soft in the next couple of years, supported by the various property-related incentives and accommodative monetary policy," said JPPH in a press statement.
JPPH defines overhang properties as unsold completed units that are in the market for more than nine months after launch.
Approximately 50% of the overhang units are spread across Selangor, Penang and Johor, which collectively account for 14,640 unsold completed units. From this figure, 5,006 units are priced between RM500,000 and RM1 million.
Johor has the most with 5,988 units unsold after completion, 4,604 of which are located in Johor Bahru alone. About 40.3% of Johor's total overhang units comprise high-rises.
Meantime Selangor has 4,694 overhang homes, 37.6% of which are condominiums and apartments. Penang accounted for 3,957 overhang properties with over half comprising high-rise homes at 2,225 units.
Overall, the broader property market saw a marginal decline in 1H18 to 149,889 transactions worth RM67.74 billion, down 2.4% in volume and 0.1% in value compared to 1H17.
The residential segment remains the mainstay of the property market with 62.8% share of transaction and 46.7% of total value.
However, the residential segment saw some pressure from a soft market condition as 1H18 transaction volume and value fell 0.8% and 3.6%, respectively, year-on-year.
"What is important is that home prices must be reasonable and affordable to the M40 and B40 income groups," said Sr Haji Nordin Daharom when launching the preliminary report at the National Valuation Centre in Kajang today.