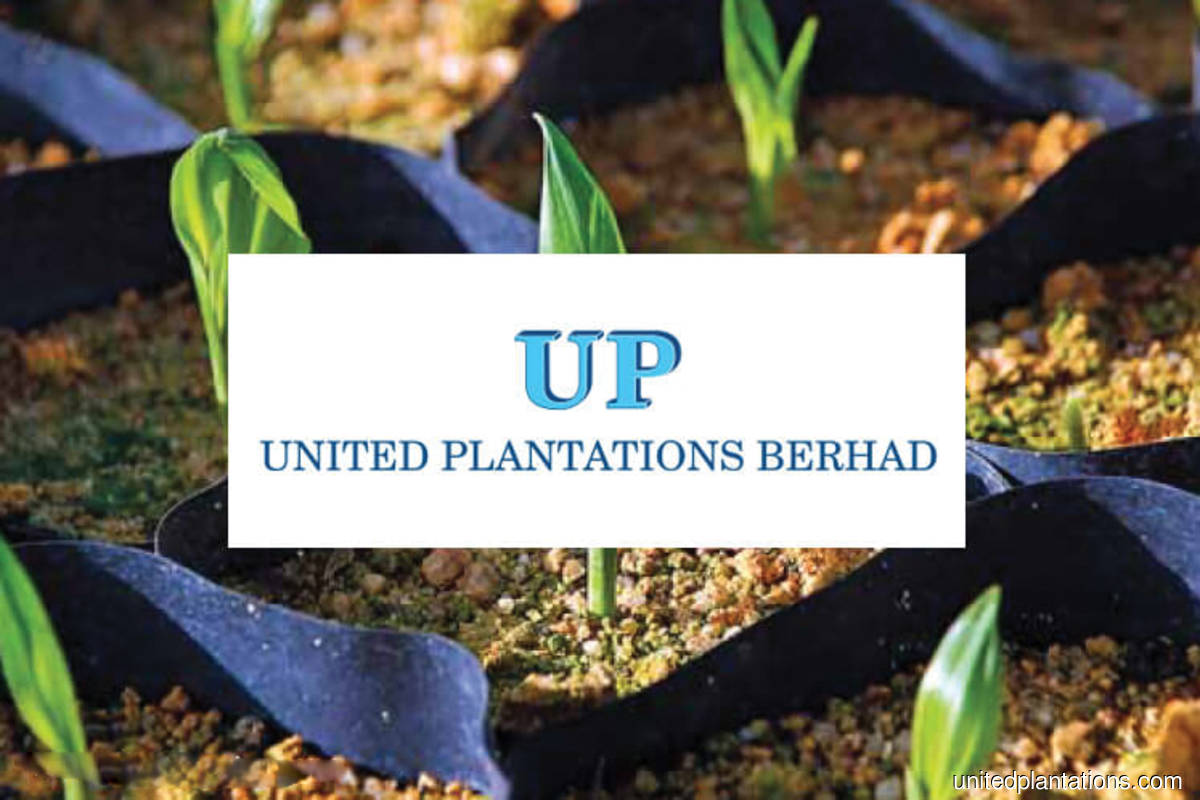 KUALA LUMPUR (April 22): United Plantations Bhd's net profit fell 7.84% to RM74.83 million in the first quarter ended March 31, 2021 (1QFY21) from RM81.19 million a year earlier, despite a higher revenue.
Earnings per share declined to 18.04 sen from 19.57 sen previously, the plantation group's filing with Bursa Malaysia today showed.
Its quarterly revenue grew 25.32% to RM399.65 million from RM318.91 million in the corresponding quarter, lifted by revenues from the plantation and refinery segments.
It explained that the lower net profit was because of negative returns from investment in the unit trust fund due to the increase in the market yield of the government bonds invested in by the unit trust fund during the current quarter.
Its plantation segment's revenue increased by 11.2% to RM206.1 million from RM185.3 million due to the stronger crude palm oil and palm kernel prices.
"The revenue for the refinery segment increased by 31.9% to RM278.8 million in the current quarter from RM211.4 million in the corresponding quarter mainly due to higher selling prices and sales volume by 25.8% and 4.9% respectively," said United Plantations.
On prospects, the group said with its positive liquidity and conservative capital measures, it will be able to perform satisfactorily without any need for asset impairments arising from the current Covid-19 pandemic.
United Plantations said it will continue to replant areas of its older and less productive oil palm stands in the country this year.
"Cost efficiencies and improved productivity will therefore continue as a vital part of sustaining our positive development going forward.
"With the significant uncertainties related to the consequences of the Covid-19 pandemic, it is difficult to predict the results for 2021 as much can still happen.
"However, based on the prices contracted under the company's forward sales policy and with production having increased due to large areas steadily coming into maturity from our replanted areas in Malaysia, the board of directors expects that the results for the year will be satisfactory," the group added.
United Plantations' share price went up two sen or 0.14% to close at RM14.70, translating into a market capitalisation of RM6.12 billion.