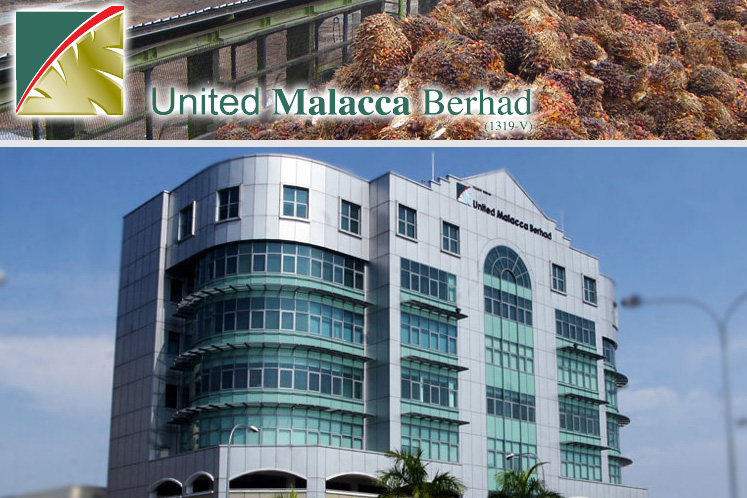 KUALA LUMPUR (Jan 3): United Malacca Bhd has entered into three agreements to dispose of several pieces of plantation land in Melaka and Negeri Sembilan with an aggregate land area of approximately 1,021.06 ha for RM175.15 million.
The company entered into a conditional sale and purchase agreement with Huat Lai Broiler Breeders Sdn Bhd for the sale of 568.09 ha of land comprising 11 lots in Alor Gajah and 18 lots in Jasin for RM96.79 million.
Another agreement was entered into with HLRB Broiler Farm Sdn Bhd for the sale of two lots of land with a total land area of approximately 298.91 ha in Tampin, Negeri Sembilan for RM51.7 million.
Meanwhile, HLRB Processing Sdn Bhd has proposed to acquire three lots of land with a total land area of 154.06 ha in Rembau, Negeri Sembilan for RM26.65 million.
"The cash proceeds from the proposed sales are expected to be utilised for the company's plantation development expenditure for its other remaining estates in Malaysia and Indonesia, as well as for general working capital.
"However, the board has yet to determine the breakdown of the said utilisation at this juncture," United Malacca said in a bourse filing.
In the meantime, the company said the cash proceeds will be placed in deposits with financial institutions or short-term money market instruments, with any interests or gains derived to be used as additional working capital.
It said it is constantly evaluating its long-term business strategy, which includes assessing the ways in which the group can grow organically as well as through value-accretive proposals which may include acquisitions or divestment opportunities.
United Malacca said it still currently owns other oil palm estates in Melaka, Negeri Sembilan, Johor, Pahang, Sabah, as well as in Kalimantan and Sulawesi, Indonesia.
It also owns palm oil mills in Pahang and Sabah and is currently constructing a mill in Kalimantan.
United Malacca closed down 2 sen or 0.38% at RM5.20, valuing the company at RM1.09 billion.