This article first appeared in The Edge Financial Daily, on October 2, 2017.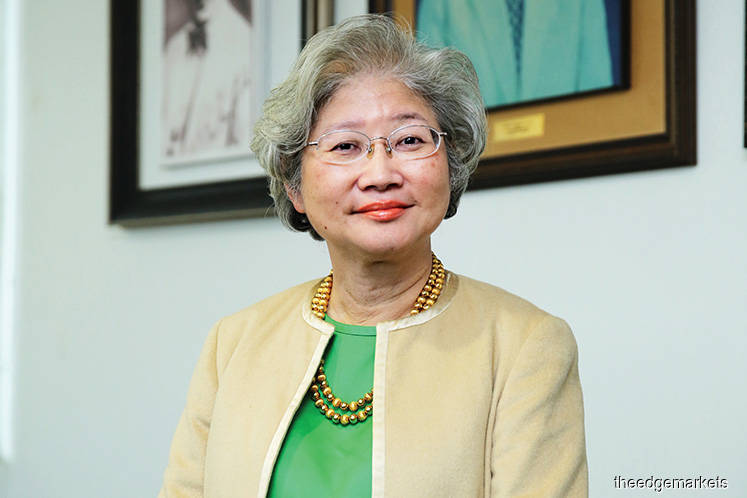 KUALA LUMPUR: Oil palm planter United Malacca Bhd is confident of completing the establishment of a joint venture (JV) to develop nearly 60,000ha of land in Central Sulawesi, Indonesia, by the Oct 28 deadline, and start planting cash crops such as stevia and hybrid coconut there by as early as the second quarter of 2018, according to its executive chairman Datin Paduka Tan Siok Choo.
The Oct 28 deadline is the fourth six-month extension since the memorandum of understanding (MoU) was signed on July 29, 2016 between United Malacca and two Indonesian partners — Adhi Indrawan and Dr Kartika Dianningsih Antono — to establish a 60:40 JV company with PT Bintang Gemilang Permai (BGP).
BGP, via a 99.9% stake in PT Wana Rindang Lestari, holds the concession rights to develop the 60,000ha of a 60-year leasehold land in Central Sulawesi, of which 40,000ha is plantable.
"United Malacca is still ironing out several issues with the Indonesian parties and intends to accelerate the completion of the deal by signing two important agreements simultaneously, which we hope to conclude before the deadline expires," Tan said, referring to the conditional sale and purchase agreement and shareholders' agreement.
Among the issues that have prolonged the negotiation, she added, include the valuation of the said land and the finalisation of the short- and long-term business plans.
"I am not inclined to quantify the negotiation process with the Sulawesi partner in percentage format, as every issue that we try to iron out has an equal weighting. But so far, the preliminary outcome of the due diligence process has been very satisfactory to us," Tan told The Edge Financial Daily in an interview.
If successful, the deal marks United Malacca's maiden foray into Central Sulawesi, which is the group's second venture in Indonesia, after Kalimantan.
Once the two agreements are signed, Tan said United Malacca will be a step closer to realising its strategy of diversifying its crop mix into the planting of cash crops such as stevia, hybrid coconut trees, cocoa and coffee in order to widen its earnings base and reduce dependency on a single commodity.
Tan said the cash crops have a relatively shorter period to maturity, lower planting cost and attractive profit margin.
"The first priority is to plant stevia and coconut, followed by cocoa and coffee, which are subject to the land topography and soil type," she said.
As for coconut, United Malacca chief executive officer Peter Benjamin said its price is "holding good".
"The demand for coconut water and oil remains strong. The price is also attractive, while the development cost is roughly the same as palm oil," he said, adding that the price of cocoa — a crop that is native to Sulawesi — has remained resilient.
"Last year, [the] cocoa price touched a peak of RM12,000 per tonne, and now it has come down to RM8,000 per tonne. Still, the price is attractive," he said.
On its prospects, Tan expects United Malacca to post "a much, much better growth" in the financial year ending April 30, 2018 (FY18) compared with its performance in the previous year.
"We are expecting the production of fresh fruit bunches (FFB) to rise from the second half of FY18, but the volatile crude palm oil price and uncertain weather pattern remain an inherent risk to earnings," she said.
United Malacca posted a 41.9% increase in net profit to RM84.55 million in FY17 from RM59.57 million FY16, while revenue rose 33.5% to RM274.71 million from RM205.74 million.
In the first quarter of FY18, United Malacca saw net profit jump 87.1% to RM6.33 million from RM3.38 million a year ago, while revenue was up 29.7% to RM70.29 million from RM54.22 million.
As for FFB production, Tan said about 3,000ha of plantation trees are coming into maturity in FY18, compared with an average of 300ha to 400ha in the previous year.
"This will push up FFB yields in FY18 to be 12% to 15% higher than what we recorded a year ago," Benjamin added.
At the same time, Tan also said the development of the Central Sulawesi land is expected to incur higher capital expenditure, which could result in lower dividend payments compared with the previous years.
Still, she said United Malacca will be very cautious about expenditures and ensure that there will always be enough cash to pay dividends to its shareholders.
As at end-FY17, United Malacca's total borrowings stood at RM152.27 million.
"Until last year, we have never borrowed any money in our 106-year history. And I would like to keep it that way," she added.
On the crude palm oil price, Benjamin said United Malacca expects it to average at RM2,600 per tonne in FY18, as all oil palm trees in Malaysia and Indonesia will be "fully recovered" from the El Nino effects of 2015 and 2016.
Meanwhile, Tan said United Malacca will not be aggressive in acquiring new land banks except if they are located in Kalimantan and "contiguous" with its current operations.