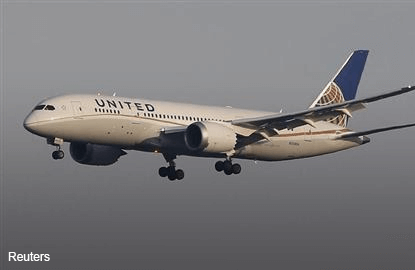 This article first appeared in The Edge Financial Daily, on March 14, 2016.
CHICAGO: It's not the fresh start Oscar Munoz would have wanted. Two hedge funds said last Tuesday they are gunning to install six new directors at the US$20 billion (RM81.4 billion) United Continental Holdings Inc, a week before the newish chief executive officer (CEO) is due to return from several months' sick leave. Despite heated rhetoric, a revamped boardroom could be a winning compromise for the third-biggest US airline and its investors.
PAR Capital Management and Altimeter Capital Management, which together own just over 7% of United shares, say they want to shake up what they claim is an "underqualified, ineffective and entrenched" board. The language is sharp, but they have a point.
As of two weeks ago, few of United's directors, other than two union representatives and a former Boeing executive, looked equipped to challenge managers on the nuts and bolts of running a major airline. As an example, non-executive chairman Henry Meyer, who stepped in after United's previous chairman and CEO Jeff Smisek departed in September amid a federal probe, used to run a regional bank.
While United has made progress tackling late arrivals and other operational problems, the board hasn't covered itself in glory lately. It paid Smisek lavishly despite mediocre performance, and failed to communicate clearly with shareholders when his replacement, Munoz, fell ill with heart trouble in October.
United added three new directors last Monday in what looks like an attempt to spike the activists' guns. Even if that's part of the motivation, though, the new faces — including the former boss of Air Canada's parent and a one-time operating chief at Delta Air Lines — bring relevant expertise.
The hedge-fund nominees look solid, too. The slate is led by Gordon Bethune, who led a turnaround of Continental Airlines in the 1990s. The company grumbles that PAR and Altimeter refused to engage constructively, but it ought to be possible to settle on compromise candidates as well as agree on whose services are no longer needed.
A deal would be preferable to a drawn-out proxy fight. After all, that would distract Munoz from improving United's business and the tricky balancing act of making the company more shareholder-friendly,  while not paying out so much cash that it's vulnerable to the next downturn. — Reuters