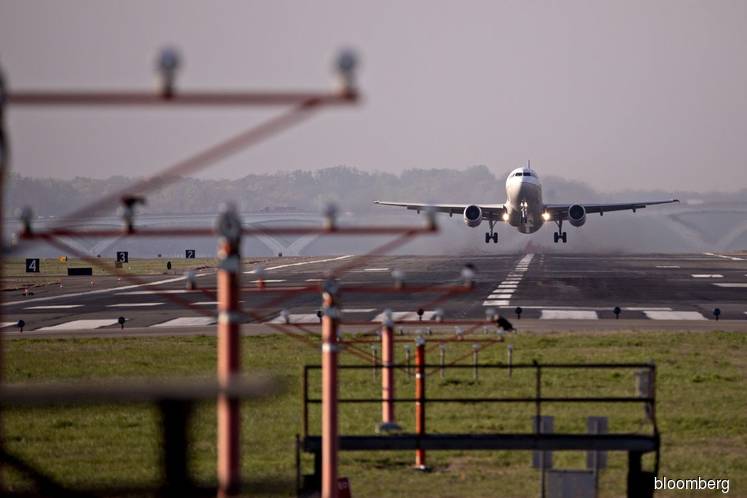 (April 22): United Airlines Holdings Inc. is seeking to raise more than $1 billion by selling shares, stepping up efforts to increase capital to survive a collapse in travel demand.
The offering consists of 39.25 million shares and the underwriters have an option to buy an additional 3.93 million shares, United said in a statement Tuesday. The deal is expected to price before the market opens on Wednesday between $25.95 and $26.50 a share, said a person familiar with the matter, a discount of as much as 6.9% to the closing price.
The stock offering, the first by a major U.S. airline during the coronavirus pandemic, underscores efforts by carriers to raise additional funds even after the government stepped in with $50 billion in grants and loans. Passenger totals have fallen about 95% in the U.S. as the disease and government travel restrictions keep many people at home.
United's shares tumbled 4% to $26.76 after the close of regular trading in New York, dropping its market value to $6.89 billion. The stock had plunged 68% this year through Tuesday's close, the sharpest decline on a Standard & Poor's index of the five biggest U.S. carriers.
Morgan Stanley and Barclays Plc are underwriting United's offering.