This article first appeared in The Edge Financial Daily, on January 9, 2019.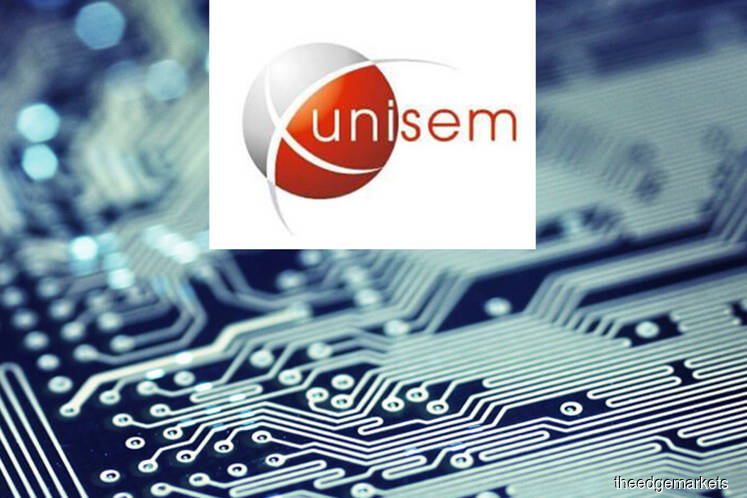 Unisem (M) Bhd
(Jan 8, RM3.17)
Downgrade to hold with an unchanged target price (TP) of RM3.30: As at the offer closing date on Jan 7, 2019, the joint offerors owned 604.5 million Unisem (M) Bhd shares, representing 83.13% of the issued share capital of Unisem versus 24.28% before the offer. To recap, Unisem received a joint offer of RM3.30 per share on Sept 18 from China-based Tianshui Huatian Technology Co Ltd (TSHT), Tianshui Huatian Electronics Group Co Ltd (TH Group) and existing major shareholders. We are unsurprised by the high acceptance level as we believe the offer provides a good opportunity for investors to realise their investments in light of demand uncertainty due to an escalating trade war environment.
 
Although the joint offerors received more than 75% of shareholders' acceptance, they intend to keep Unisem's listing status following the deal's completion. Therefore, the joint offerors will submit an application to Bursa Malaysia seeking an extension of time to comply with the public spread requirement. According to the offer document, the joint offerors will procure TSHT and TH Group to sell their Unisem shares to meet the 25% threshold.
We think Unisem could benefit from a strong local partner in China that could help the group forge relationships with potential new customers in future. Moreover, the group indicated Unisem could enjoy grants and tax incentives from the local government by having a substantial Chinese shareholder in the group.
The semiconductor industry's supply chain is experiencing an inventory correction due to concerns over the escalating US-China trade tensions. Our channel checks revealed most multinational corporations are maintaining low inventory levels due to concerns over weak industry demand pending tariff implementations. While we expect group earnings to recover in the financial year 2019 forecast, driven by a favourable foreign exchange and new capacity expansion, a potential escalation in trade tensions could affect overall demand growth.
We downgraded to a "hold" rating in view of its higher share price performance following the joint offers and concerns over a slowdown in demand due to a potential escalation in trade tensions. We kept our TP of RM3.30, based on 14.4 times calendar year 2020 forward price-earnings (P/E), a 10% discount to the target sector P/E. Key downside risks are an appreciation of the ringgit versus the greenback and delays in its new capacity expansion. A key upside risk to our call is a depreciation in the ringgit against the US dollar. — CGSCIMB Research, Jan 8