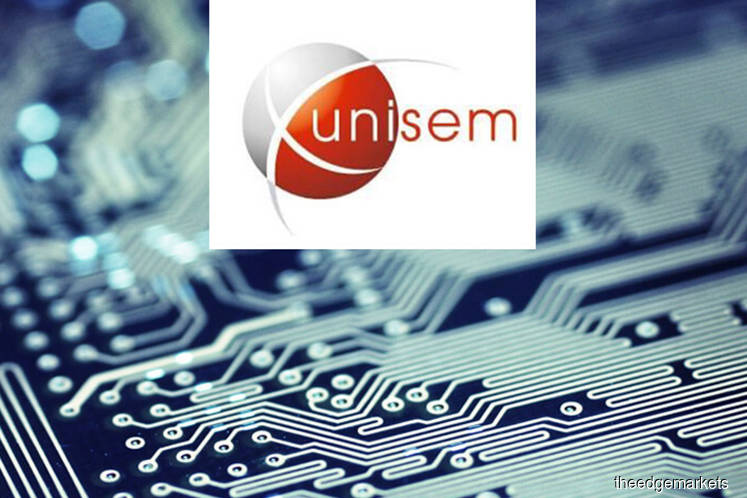 KUALA LUMPUR (Feb 26): Unisem (M) Bhd made a net loss of RM9.54 million in its financial year ended Dec 13, 2019 (FY19) — its first annual loss since FY13 — after recording a second consecutive quarter in the red, dragged by the closure of its Batam unit, PT Unisem.
Revenue for the full year fell 7.4% to RM1.25 billion from RM1.35 billion in FY18, the group's stock exchange filing today showed. In FY18, it made a net profit of RM95.83 million.
Unisem, which manufactures semiconductor devices, recommended a final dividend of two sen per share, bringing its total dividend for FY19 to 6 sen, lower than FY18's 7.5 sen.
The group registered a net loss of RM26.85 million in its final quarter of FY19 (4QFY19) compared with a net profit of RM23.49 million in 4QFY18, while revenue fell 3.6% to RM319.83 million from RM331.82 million on lower average selling prices.
Unisem said the net loss incurred in 4QFY19 was primarily attributable to net expenses incurred on severance and reversal of retirement benefits in PT Unisem, which amounted to RM16.93 million for the quarter, and RM39.30 million for the full year.
There was also an impairment loss on property, plant and equipment in PT Unisem of RM24.73 million, and a write down of PT Unisem's inventories to net realisable value that amounted to RM9.91 million.
Additionally, Unisem said there was higher recognition of deferred tax expense arising from the reversal of retirement benefits in PT Unisem of RM2.61 million and RM8.90 million respectively for 4QFY19 and financial year to date, as well as loss allowance on trade receivables for the group amounting to RM2.16 million.
The group said it expects the performance of the group to be challenging in 2020.
Unisem shares settled one sen higher today at RM2.21, for a market value of RM1.61 billion.