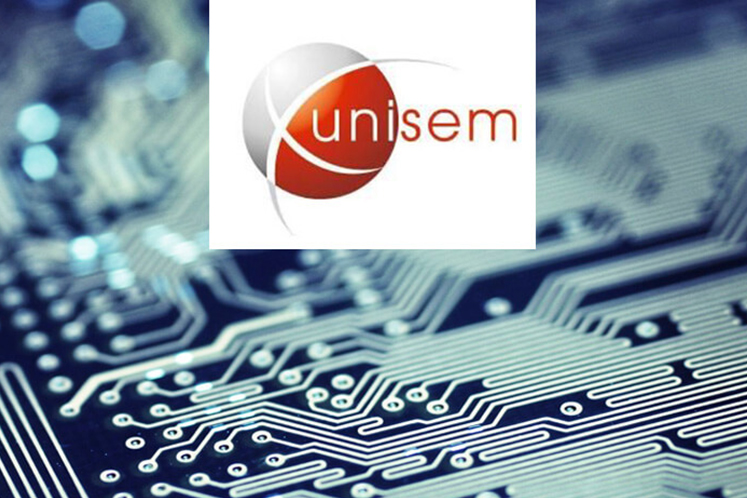 KUALA LUMPUR (Sept 12): Unisem (M) Bhd has received a pre-conditional voluntary conditional takeover offer from joint offerors, comprising  executive chairman and managing director John Chia Sin Tet as well as China's Tianshui Huatian Technology Co Ltd (TSHT).
The pre-conditional offer is being made at RM3.30 per share, with a total outlay of RM1.82 billion for the exercise, the semiconductor manufacturer said in a filing with the stock exchange today.
This represents a premium of 11.11% to the stock's last closing price of RM2.97. Trading of shares in the company was suspended today.
The bid is being made by Huatian Electronics Group (HK) Ltd (HT Hong Kong) and Huatian Technology (Malaysia) Sdn Bhd (HT Malaysia) on behalf of TSHT, as well as John Chia, his son Alexander Chia Jhet-Wern, and John Chia's private vehicles, Jayvest Holdings Sdn Bhd and SCQ Industries Sdn Bhd.
The parties had entered into a collaboration agreement today to form a strategic partnership for the expansion and development of both TSHT and Unisem's businesses, the group said.
At its current juncture, the making of the offer is conditional upon approval by TSHT's shareholders, the issuance of an overseas investment certificate for enterprises from China's Gansu Department of Commerce, recordation for the offer from the National Development and Reform Commission and the necessary foreign exchange registrations.
"This pre-conditional offer announcement does not amount to a firm intention to make the offer by the joint offerors," Unisem said. The offerers intend to maintain the group's listing status.
The offer will not be made unless and until the pre-conditions have been satisfied no later than six months from the date of collaboration agreement, it added.
The parties also agreed that the current management team and operations of Unisem will remain unchanged upon completion of the offer, with an increase in Unisem's board by three directors, who are nominees of TSHT.
Unisem said that the collaboration would enable TSHT to further strengthen its global presence by leveraging on Unisem's network of customers in Europe and North America.
"TSHT, being essentially China-centric in terms of operations and customers, would benefit from a collaboration with the Unisem in terms of the latter's geographic spread and different customer profile," it added.
Meanwhile, Unisem will benefit from TSHT's significant presence in China's semiconductor industry, being among the largest outsourced semiconductor assembly and test players worldwide.
"TSHT has considerable resources and technology and will be better placed to assist Unisem's expansion of its operations, compared to other less strategic partners. Further, TSHT is of the view that it is in a position to contribute positively to the growth of Unisem and correspondingly enhance the value of the Joint Offerors' investment in Unisem," it said.
John Chia is currently the single largest shareholder of Unisem with a total 24.28% equity interest.
The offer will only be taken up on behalf of THST by 79.24% of offer shares, or 60% of Unisem's shares being taken up by HT Malaysia, while the remaining 20.76% of offer shares or 15.72% of Unisem shares being taken up by HT Hong Kong.
"Upon completion of the offer, HT Malaysia will be the single largest shareholder of Unisem. The Malaysian offerors will not acquire any offer shares," Unisem said.