This article first appeared in The Edge Financial Daily, on July 9, 2019.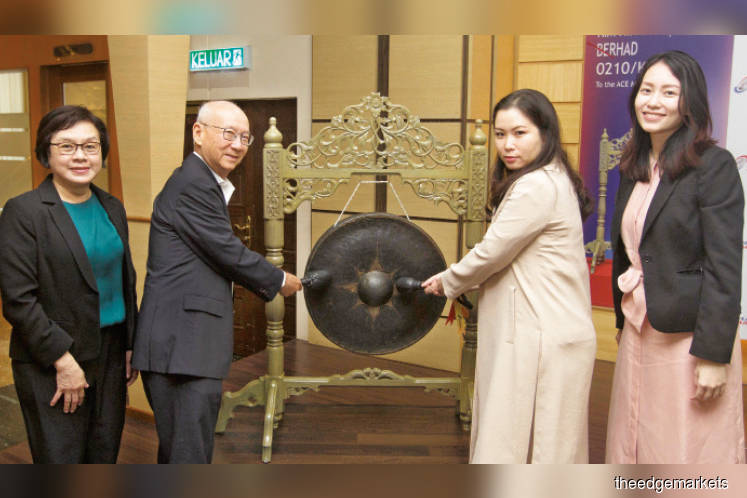 KUALA LUMPUR: Baby, children and maternity products retailer Kim Hin Joo (Malaysia) Bhd shrugged off its dismal debut on Bursa Malaysia's ACE Market yesterday, saying it will continue focusing on expanding the company and delivering a good performance for shareholders.
Kim Hin Joo, the exclusive franchisee of the Mothercare and Early Learning Centre brands in Malaysia, opened four sen lower than its initial public offering (IPO) price of 43 sen, before sliding another four sen to close at 35 sen — down 18.5% in all from its IPO price — with a market capitalisation of RM133 million.
The stock saw 35.38 million shares traded, placing it among the top 10 most active stocks of the day.
"Our price today (yesterday) reflects market sentiments. There is no way we can mitigate things of this nature. But what is within our control we will definitely take action to ensure we minimise those risks," chairman Pang Kim Hin told reporters during the company's listing ceremony.
"I will remain focused on running the business, [rather than worrying about] the share price, because once we have delivered the results, the share price will reflect that. So, I won't be deterred by the opening price," he said.
At the top of the group's growth agenda, he added, is finalising a development agreement with a UK-based toy retailer for the exclusive rights to open and operate The Entertainer toy outlets in Malaysia as a franchisee.
This, according to managing director Pang Shu Ming, who is Kim Hin's daughter, will raise the group's "addressable audience" from ages zero to six to include those up to 12 years.
Currently in the group's pipeline, Shu Ming said The Entertainer business will be run from Malaysia, but also covering Singapore.
"I think the key engine of growth for our group will be doubling the addressable audience by expanding into toys. We currently sell some infant toys, but the heart of the toy category is in toys for the much older age group," she said.
"We are very excited about this because we already have that captive audience and we can now take that customer on the child's journey with us for another good six years," Shu Ming added.
Shu Ming also said the company intends to open four or five new Mothercare outlets in three years — two of them in the third quarter of this year. Depending on the commercial feasibility, two or three new outlets will be opened outside the Klang Valley between 2020 and 2021.
Kim Hin Joo's IPO of 19 million shares to the Malaysian public was oversubscribed 7.67 times. From the IPO, the company raised gross proceeds of RM32.68 million, of which about 61.2% will be used for business expansion and capital expenditure, and 27.2% for working capital.