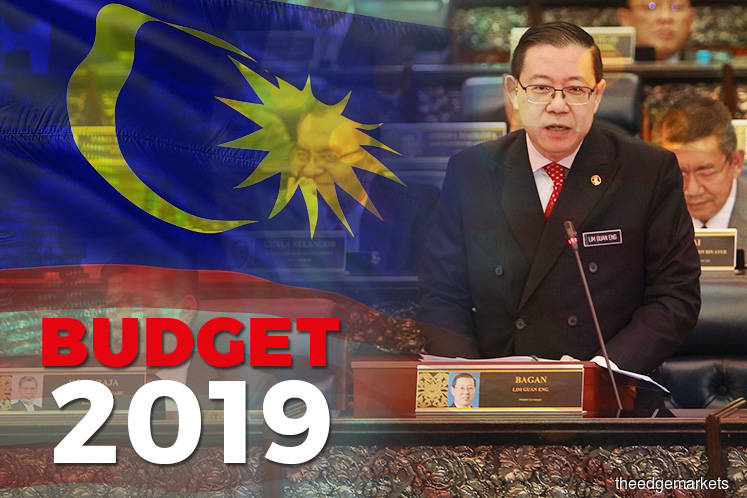 KUALA LUMPUR (Nov 2): The Inland Revenue Board (IRB) has been given the mandate to investigate individuals with "unexplained extraordinary wealth", according to Finance Minister Lim Guan Eng.
At the tabling of Budget 2019 in Parliament today, he said this may include wealth displayed in the form of luxury goods, jewellery, handbags, or property.
"The IRB will use all necessary measures permitted by the law to recover such monies, whether in the form of additional taxes, penalties or fines."
The measure is among tax reforms proposed by the Tax Reform Committee set up in September this year to identify measures to create a more progressive and effective taxation system, Lim added.
The announcement was met with jeers by opposition lawmakers in the Dewan Rakyat, some of whom mentioned "bungalow" in reference to Lim's controversial purchase of a RM2.8 million bungalow in Penang at below the market price.
In a related move, Putrajaya has also launched a Special Voluntary Disclosure Program which allows taxpayers to voluntarily declare any unreported income for Malaysian tax purposes including in offshore accounts.
Under the programme, those who disclose the unreported income between Nov 3, 2018 and March 31, 2019 will be imposed a 10% penalty of the tax-payable.
Declarations between April 1, 2019 and June 30, 2019, attract a 15% penalty.
Lim said under existing laws the penalty rates are between 80% and 300% of tax-payable.
He said Malaysia is now a participant of the Organisation for Economic Co-Operation and Development (OECD) Common Reporting Standards and would receive automatic exchange of financial account information (of non-resident persons) from other participants.