This article first appeared in City & Country, The Edge Malaysia Weekly, on February 17, 2020 - February 23, 2020.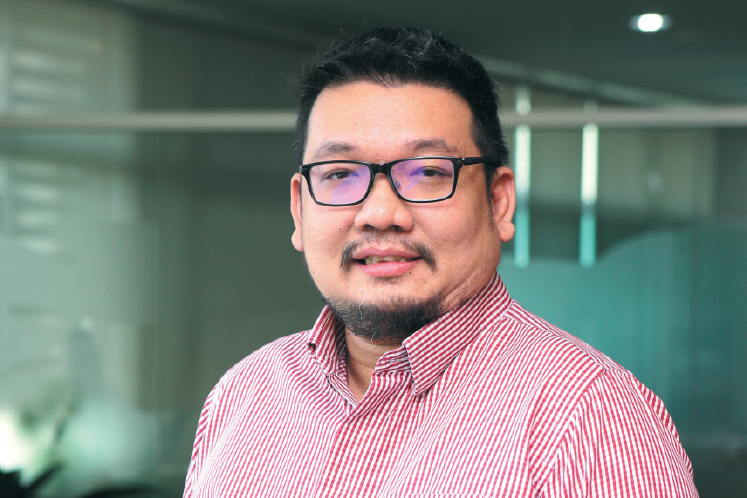 Lee: From a financial standpoint, it does make sense for some of these young working adults or young families to start out renting a property
Photo by Mohd Izwan Mohd Nazam/The Edge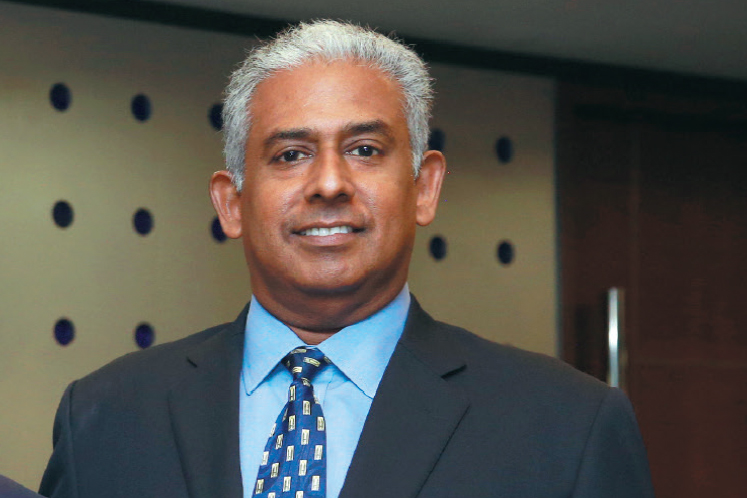 Siva: You're going to find thousands of these properties available for rent as more stock will come into the market now
Photo by Sam Fong/The Edge
Click / Tap image to enlarge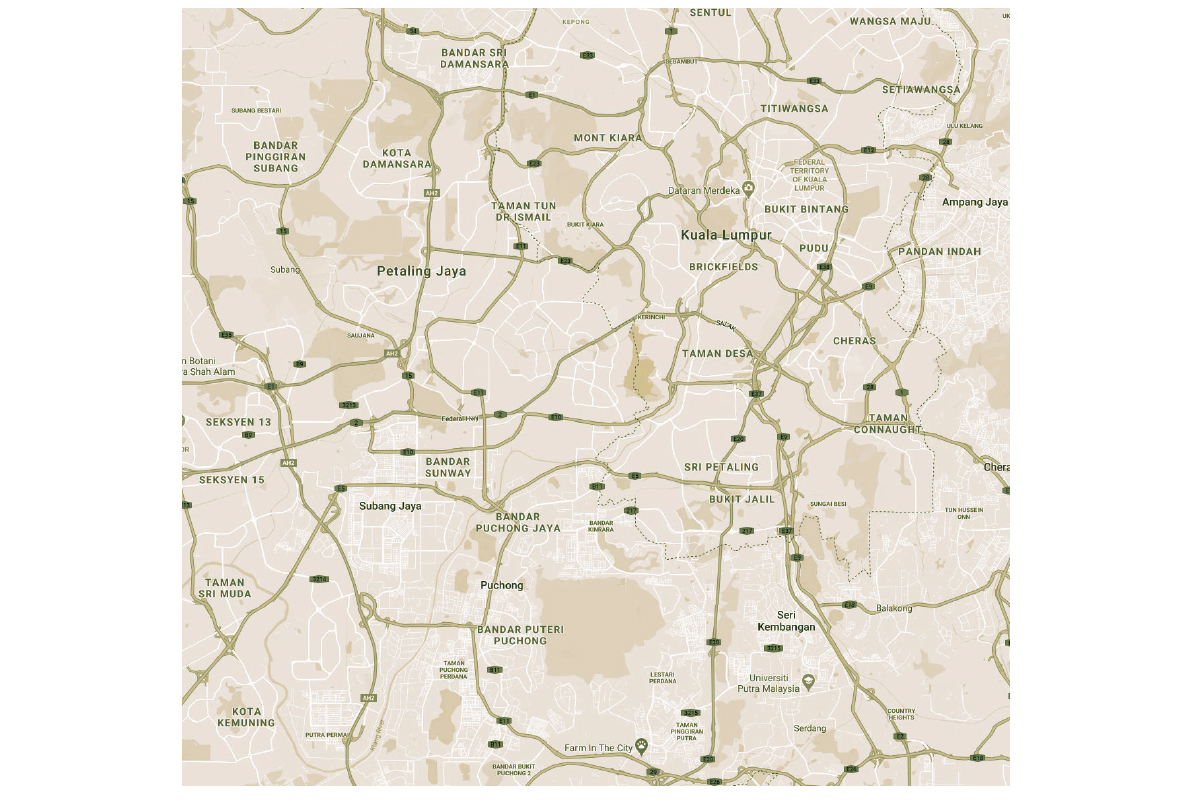 Click / Tap image to enlarge

Affordability and oversupply issues in the property market are predisposing many first-time homebuyers in the Klang Valley to rent, a shift from the current tendency to buy.
"Many in [the younger] group are being priced out of the market to buy a property due to affordability issues. So renting becomes the next best option and it is probably cheaper than the monthly instalment on a property. From a financial standpoint, it does make sense for some of these young working adults or young families to start out renting a property, which is a trend we see now, says Reapfield Properties Sdn Bhd group chief operating officer Jonathan Lee.
Rahim & Co International Sdn Bhd CEO of real estate agency Siva Shanker anticipates a rental price war. "You're going to find thousands of these properties available for rent as more stock will come into the market now. [Many] will start off by asking for high rents that were promised by their investor clubs, but that won't happen and they'll have to drop the price further. The huge rental price war, which has been happening in the last year or so, will just escalate and become even more vicious in the next one to two years when more units are completed and get thrown into the market."
Siva notes that many of these units were bought by speculators who were, to some extent, sold the idea by investor clubs or property gurus, based on speculation that once the properties were completed, the rent would far surpass mortgage repayments or the properties could fetch a gain of 20% to 40%.
"There was a lot of easy financing and everything worked towards an easy purchase even if you had no money. A lot of people bought properties all over the place, which is why the market was booming in 2011 to 2014. Now the [buying] has stopped, but the building cannot stop, which is why we've got an overhang of 50,000 overhang units," he says.
Siva does not think the market's dismal state will improve soon. "The absorption of the unsold units is very slow and as long as the menace of that hangs [over] the market, you'll find there to be more supply than demand, which is also low as the market and economy are bad."
Lee, meanwhile, does not see rents moving up owing to the oversupply situation. "I think we will have quite a bit of supply in the market looking for tenants. We also don't have a culture where we put obligations for rent increments in our contracts unless there is a huge influx of population into the city, which I don't see happening."
Nonetheless, there are still areas in the Klang Valley that remain popular. While rents in general may not move up soon, these areas are likely to enjoy better rentability and occupancy.
Rental hot spots
According to Lee, the hottest areas for the expatriate rental market are Mont'Kiara, KLCC and Bangsar. "I think these are the three key areas that expats would [normally go for] as they offer an ecosystem that is often more suited to their lifestyle. They are likely to focus on areas with a strong expat community, usually from the same cultural background. For example, there are strong Korean communities in areas like Hartamas, KLCC and Ampang, and this element draws the crowd in and has been maintained all these years."
Proximity to international schools, downtown KLCC and major highways is also a key consideration. "They want to get the best bang for their buck, which is likely a company allowance. I think what we're seeing right now are tenants getting pretty good deals from all the supply in the market," Lee adds.
Expats are looking to pay rents ranging from US$1,000 to US$3,000 [about RM4,000 to RM12,000], he notes.
As for the local market, popular rental hot spots are Petaling Jaya, Subang Jaya and Puchong, Lee says. He observes that much of the demand comes from the younger generation or young working adults in their mid-twenties to early thirties. "They are either single or starting a family. A critical consideration for this group of renters is their career, so ideally, they would want to live nearer where they work.
"Those looking to rent are usually singles, couples or a family with one child. They are looking at rents ranging from RM1,000 to RM2,500 a month for a 1-bedroom to 3-bedroom unit," he adds.
Lee has observed a growing preference for condominiums. "Some tenants may prefer condominiums for the facilities offered and there is less upkeep needed compared with a landed property. Also, tenants may prefer condominiums as there are newer options in established areas compared with landed properties, which are usually older."
Locals do not go into the rental market looking at the long term, Lee says. "Rather, they want the best bang for their buck with the best lifestyle amenities for the short term."
These areas are popular mainly due to their established infrastructure and amenities. For instance, public transport infrastructure affects rental demand, especially for the local market, he says. "More so for the younger ones just starting out... While the public transport system in the Klang Valley is not the best, the areas mentioned do benefit from the LRT and LRT extensions. Some parts of PJ also have access to the MRT."
Expats, on the other hand, prioritise the homemaker's and children's welfare rather than access to transport systems. Thus, proximity to schools and shops is important, Lee says.
According to Siva, some of the popular properties in the high-end range with rents above RM10,000 are in Bangsar, Damansara Heights, Mont'Kiara and KLCC, whereas those in the mid-end range typically with rents between RM5,000 and RM10,000 are in Mont'Kiara, KLCC and Petaling Jaya. Popular properties in the lower-end range of the rental market with rents under RM5,000 are located in Damansara Perdana, Mutiara Damansara and Kota Damansara (see table).
Siva says those looking at high-end rental properties typically want bungalows and condominiums with built-ups of 1,500 to 4,000 sq ft whereas those interested in mid-end properties would search for condominiums or terraced houses with built-ups of 1,500 to 2,500 sq ft. Those looking at the lower-end property segment would usually go for units between 1,300 and 1,700 sq ft.
Siva notes that all residential yields are between 2% and 4.5% a year. "Residential properties have very low yields and have traditionally been that way. But [they have] more pronounced capital gain appreciation. Although your yield is low, you may get a 20% to 40% capital gain over 5 to 10 years. With some luck, you could get a big capital gain, which would offset the low yield. This is generally true for all the popular rental hot spots."