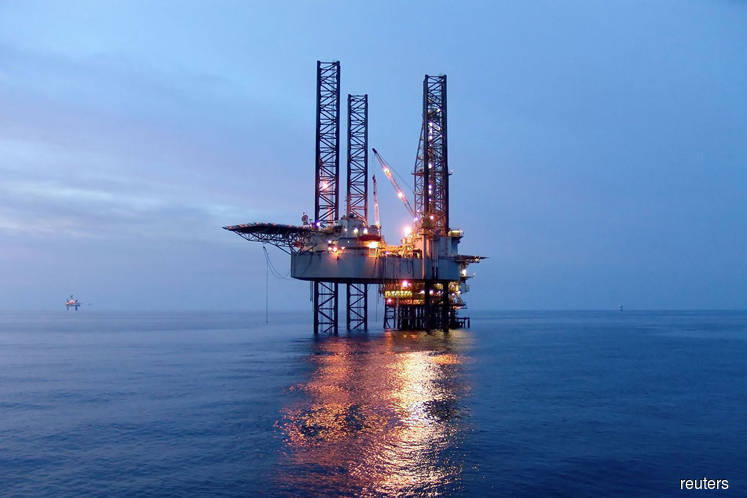 KUALA LUMPUR (Jan 5): Shares in UMW Oil & Gas Corp Bhd (UMWOG) and Sapura Energy Bhd continued their uptrend in morning trade today, topping Bursa Malaysia's list of the most active counters by noon break.
Firmer crude oil prices have been seen as favourable to companies in the oil and gas upstream, as well as to service provider companies.
Reuters reported today that oil prices held firm with the Brent crude up by more than 10% from its December lows, as political tensions in Organisation of the Petroleum Exporting Countries (OPEC) member Iran, as well as a tightening U.S. market, fuelled the already-bullish oil market mood.
It was reported that the U.S. West Texas Intermediate (WTI) crude futures were at US$61.95 a barrel at 0151 GMT. While it is five cents below their last settlement, it stood not far off the US$62.21 May 2015 high reached the previous day.
Meanwhile, Brent crude futures were at US$68.03 a barrel, 4 cents below their last close, but not far off the US$68.27 high from the day before, also the highest since May 2015.
Back on Bursa Malaysia, UMWOG saw 180.18 million shares crossed to settle four sen or 11% up at 40.5 sen at noon break, while Sapura Energy Bhd gained six sen or 8.4% to settle at its peak thus far of 77.5 sen by the end of the morning trade session, after some 177.84 million shares exchanged hands.