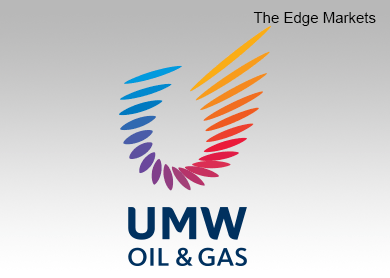 UMW Oil & Gas Corp Bhd
(April 22, RM2.33)
Maintain sell with a lower target price (TP) of RM1.60 from RM2: The lower charter rates, intense competition and UMW Oil & Gas Corp's (UMWOG) untimely contract renewal schedule (six of its eight rigs to look for new contracts in 2015) will likely pressure its earnings.
We understand that the regional jack-up charter rates have fallen by a sharper-than-expected 10% to 20% year-on-year (y-o-y). We cut our 2015 to 2017 estimates earnings per share by 20% to 35%, and we maintain "sell" with a lower TP of RM1.60 from RM2.
A confluence of weaker demand (due to lower exploration capital expenditure) and high incoming supply has resulted in lower regional jack-up charter rates.
Several markets (such as Malaysia and Vietnam) are seeing a modest decline of over 10%, while others (Indonesia) are facing a drop of up to 20%. Note that the decline has worsened from 6% to 7% in early 2015 to 10% to 20% currently.
We believe that the regional jack-up charter rates are currently hovering around US$135,000 (RM487,634) to US$140,000 per day.
In addition to the softer charter rates, UMWOG is also facing the headwind of lower utilisation rates as four of its jack-up rigs will complete their contracts in 2015. These, together with the deliveries of two newbuilds will likely lead to lower utilisation rates in 2015. We forecast the group's 2015 jack-up utilisation rate to be significantly lower at 80% from 96.5% in 2014.
Meanwhile, the Naga 2 and Naga 3 rigs will be off-hired and dry-docked in the second quarter of 2015. Both the Naga 2 and Naga 3 are due for their five-year major maintenance service, and the dry-docking may take up to 30 to 45 days at a cost of US$10 million to US$15 million per rig.
We understand that UMWOG is bidding for 21 jack-up contracts, of which eight are from Malaysia. While we are hopeful that UMWOG will secure some of these tenders, in view of their modern fleet and strong operational track record, the charter rates will likely be competitive and there will also be time lags in between jobs, translating to lower overall earnings. — Affin Hwang Capital, April 22
This article first appeared in The Edge Financial Daily, on April 23, 2015.