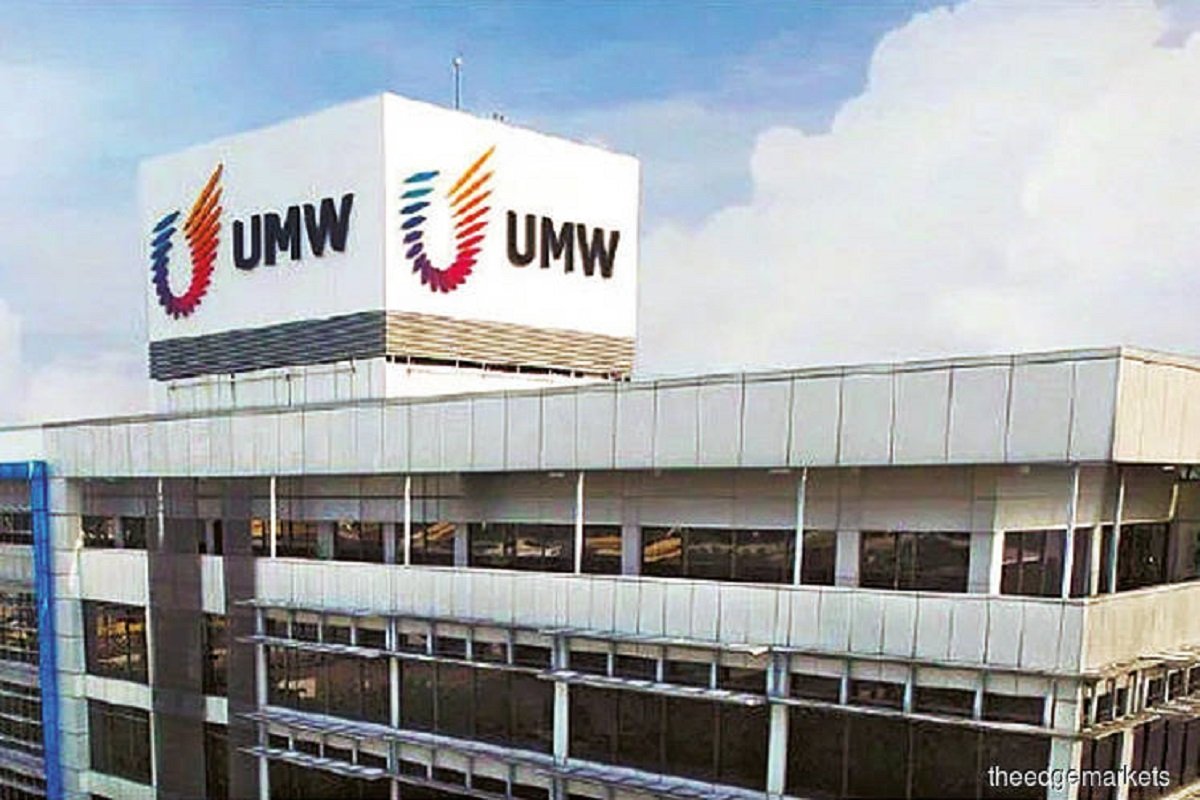 KUALA LUMPUR (Jan 7): UMW Toyota Motor Sdn Bhd announced Friday it sold 72,394 vehicles in 2021, 22% more than the 59,320 it sold in 2020.
The UMW Holdings Bhd subsidiary that distributes Toyota vehicles said in a statement it closed 2021 with a monthly vehicle sales of 9,289, 9% more than the 8,487 units it sold in November, and up 0.5% from the 9,246 units it sold in December 2020.
"As Toyota continues to innovate and transform the mobility ecosystem with new age innovations, the renowned mobility brand wraps up 2021 on a high note, being the top non-national automotive brand in Malaysia," said UMW Toyota Motor.
Besides being the overall non-national leader, it said the brand's leadership extends across the B-segment, as well as the pickup and hatchback segments.
It also said Vios continues to reign as Toyota's best selling model as it accounts for 31% of sales, while the Hilux remains uncontested as the best selling pickup truck in Malaysia since 2005.
"We would like to thank Malaysians and our loyal customers for their continuous support towards our brand and choosing Toyota as their preferred road companion. We are driven by their love and passion towards our brand.
"Despite the most of 2021 being a rather challenging year for most sectors, including automotive, the team at Toyota showed resilience by continuously innovating to offer only the best mobility solutions to our customers who are eager to get back on the road upon the lifting of the lockdown in August," said UMW Toyota president Ravindran K.
With the close of 2021, UMW Toyota said it is revving up for an exciting 2022 with impressive plans in the pipeline, including innovating the future of mobility by focusing on sustainability, as it noted that the demand for sustainable vehicles is on the rise with the global transition towards clean and sustainable practices.
Meanwhile, locally, the 12th Malaysia Plan (12MP) focuses on propelling the country into a carbon-neutral nation by 2050 and achieving sustainable growth, it said.
"Toyota is on track with this green agenda, leading the forefront of hybrid electric technology with more than 18 million vehicles sold to-date and offering 45 different hybrid electric vehicles (HEVs) in the market. This also includes the highly-anticipated UMW Toyota Motor's first locally assembled hybrid vehicle, Toyota Corolla Cross Hybrid which is scheduled to launch very soon," it said.
"Malaysians are in support of green technology and environmental sustainability, and this is evident as the orders for the new Corolla Cross Hybrid are continuing to rise since we opened for bookings in October. This shows that sustainable mobility is the way forward as the world collectively shifts towards clean and renewable fuels, as well as innovative and intelligent vehicles," said UMW Toyota deputy chairman Akio Takeyama.
Takeyama further said the launch of the new Corolla Cross Hybrid will mark a significant milestone for UMW Toyota Motor, which will also pave the way for the energy-efficient vehicle (EEV) manufacturing industry in Malaysia.
"As Toyota continues to innovate, we aspire to position EEVs as a mainstream in mobility in the near future," he added.