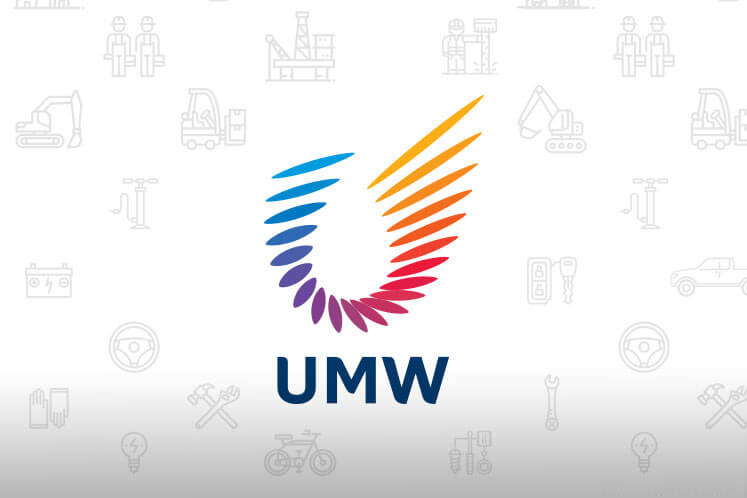 KUALA LUMPUR (Feb 27): UMW Holdings Bhd returned to the black in its financial year ended Dec 31, 2018 (4QFY18), with a net profit of RM341.66 million compared to a net loss of RM640.61 million a year earlier, thanks to better performance in three core segments and the reversal of provisions which bogged down the year-ago's earnings.
Revenue rose 2.2% to RM11.31 billion from RM11.07 billion, its stock exchange filing showed. The group also posted a lower loss before tax from discontinued operations of RM161.1 million compared with RM803.4 million a year ago.
It announced a final dividend of 2.5 sen per share for FY18, bringing the total payout for the year to 75 sen, its stock exchange filing showed.
In its fourth quarter ended Dec 31, despite lower revenue, the group recorded a net profit of RM15.07 million versus a net loss of RM422.11 million a year ago, on higher contribution from the manufacturing & engineering segment, and lower provisions.
It also recorded a profit before tax from discontinued operations of RM2.3 million compared to a loss of RM411.8 million in the same quarter of the previous year. Included in the previous corresponding quarter were provisions made in line with the divestment strategy, it said.
Quarterly revenue fell 9.9% to RM2.68 billion versus RM2.97 billion in the previous year, largely due to the lower number of vehicles sold under the automotive segment.
"For FY18, the group has achieved a robust recovery and registered a healthy profit. The commendable results of our three core businesses coupled with strategic initiatives to boost growth puts the group in a firm position to achieve greater heights and emerge as a leading industrial conglomerate in the region," said UMW president and group chief executive officer Badrul Feisal Abdul Rahim in a separate statement.
Going forward, he said UMW will continue to focus on strengthening its three core businesses, which will put the group in a better position to grow and enhance shareholder value.
In the automotive segment, the group said the reintroduction of the sales and service tax in September last year had impacted consumer demand for vehicles.
But the commencement of new plant operations and the launching of new models will provide a firm foundation for the segment to perform satisfactorily in FY19, it said, notwithstanding its expectations that the segment would remain challenging due to strict lending guidelines.
The equipment segment, meanwhile, is expected to remain profitable, despite lower domestic demand due to slower growth in the construction sector and reviews on mega projects. It will be supported by demand in the mining and logging industries and strong performance in the rental equipment business, it said.
As for the manufacturing & engineering segment, the group said it should perform better in FY19 as the group looks to enhance market penetration in Asean for the lubricant business, while the aerospace business will see a ramp-up in production to service its Rolls-Royce contract.
UMW shares fell 4 sen or 0.68% to RM5.82, giving it a market capitalisation of RM6.8 billion.