This article first appeared in The Edge Financial Daily, on November 30, 2017.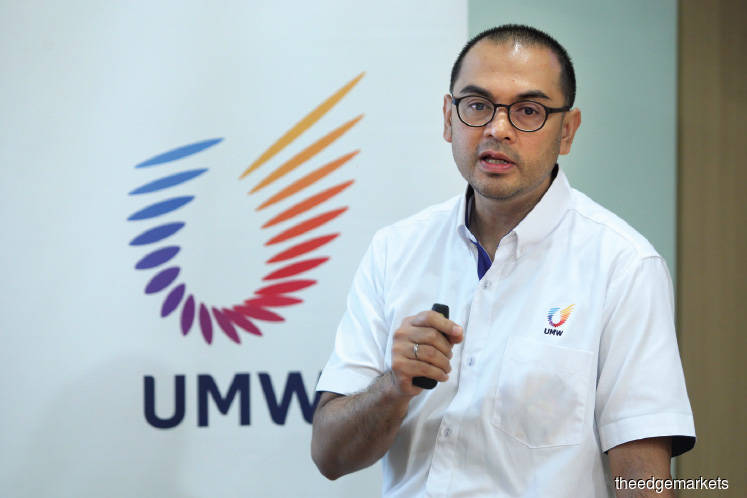 SERENDAH: The UMW group has officially marked its emergence as an aerospace manufacturer with its maiden fan case delivery to Rolls-Royce just over two years since its RM750 million venture into the sector.
The Trent 1000 engine fan case, which powers Boeing's 787 Dreamliner planes, was flagged off from its 30-acre (12.14ha) Serendah manufacturing plant yesterday by Deputy International Trade and Industry Minister Datuk Ahmad Maslan.
"This is the dawn of a new era for the UMW group as we explore new opportunities in the high-value manufacturing sector," said UMW Holdings Bhd president and chief executive officer Badrul Feisal Abdul Rahim at the flag-off ceremony.
The high-value aerospace manufacturing business is led by UMW Aerospace Sdn Bhd, a unit of UMW Holdings under its manufacturing and engineering (M&E) division. The Serendah facility currently employs 100 staff members and will have about 170 workers at full capacity.
In 2015, UMW Aerospace and Rolls-Royce inked a 25-year manufacturing agreement to produce fan cases for the latter's Trent 1000 and Trent 7000 engines, the latter used in the Airbus A330neo. The agreement provides for a possible five-year extension.
The fan cases from UMW
Aerospace's Serendah facility will be delivered to Rolls-Royce's engine assembly and test facility in Seletar Aerospace Park, Singapore.
This year, UMW Aerospace expects to deliver six fan cases. Its ramp-up targets 80 fan cases for 2018 and 160 by 2019 before hitting full capacity of 250 fan cases annually thereafter.
The final ramp-up will require further custom machinery to arrive due to the longer lead time required, said M&E president Megat Shahrul Azmir.
But the associated capital expenditure for the additional machinery had already been factored into the group's investment of RM750 million, he told The Edge Financial Daily.
Megat Shahrul had previously told The Edge Malaysia weekly that he expects the aerospace unit to break even by 2019 considering some front-loaded investments would need to be amortised.
At the briefing yesterday, he reiterated that the high-precision machining capabilities in UMW Aerospace will allow the unit to traverse other industries that require similar high-value manufacturing capability such as healthcare.
In the third quarter ended Sept 30, 2017 (3QFY17), the M&E division posted better revenue of RM155.8 million, up 7.8% y-o-y. But it fell into a pre-tax loss of RM6.7 million compared to a pre-tax profit of RM2.5 million a year prior due to RM42.3 million in preoperating expenses for the aerospace business.
Overall, UMW Holdings saw a narrower loss in 3QFY17 at RM29.37 million compared with RM128.83 million in 3QFY16 on lower operating expenses. Revenue fell 4.85% y-o-y to RM2.67 billion.
UMW Aerospace is the first Malaysian company to be a tier-one Rolls-Royce supplier. It is believed that the speed with which it hit first delivery from the signing of the agreement — about 27 months — is among the fastest for the global engineering firm's suppliers.
It is a significant milestone for UMW group as it celebrates its 100th year of history this year, said UMW Holdings chairman Tan Sri Hamad Kama Piah Che Othman.
"The group, well known in Malaysia for its automotive and equipment business, has now successfully progressed into the aerospace components manufacturing industry," added Hamad Kama Piah.