This article first appeared in The Edge Financial Daily, on September 18, 2018.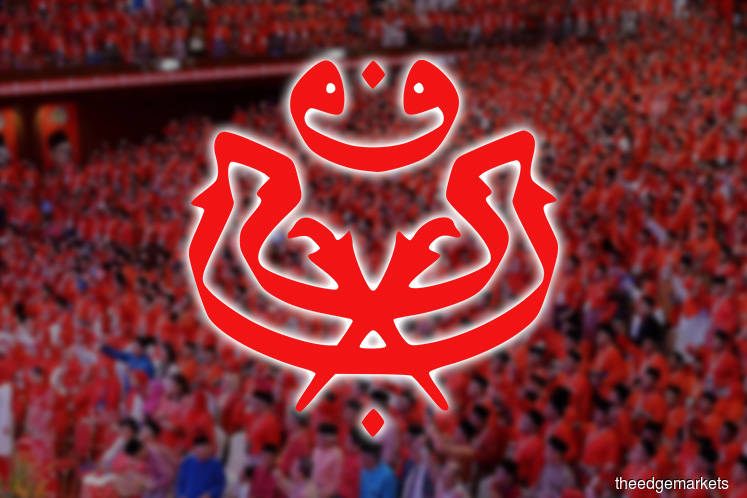 KUALA LUMPUR: Frankly speaking, former tourism and culture minister Datuk Seri Nazri Aziz is one person many people love to hate. We know the reasons all too well, so let's not go into details.
So when Nazri, a former Umno supreme council member, recently said it would be "unwise for Umno to sour ties with Datuk Seri Anwar Ibrahim by contesting in Port Dickson (PD)" the sceptics were, well, sceptical. Very sceptical actually.
And that's not the only thing he said as you would recall. He also said he was prepared to even campaign for Anwar to win the by-election, which was triggered by the resignation of the incumbent member of Parliament (MP) Datuk Danyal Balagopal Abdullah to make way for Anwar's return to Parliament.
Now that not only raised many an eyebrow and set tongues wagging, the "army" of haters pounced on the issue.
Long story short, the common belief is, or should it be the consensus view is, Nazri is trying to save his skin and wants to be a minister again. A typical political frog, they say.
Yes, maybe so, considering the things politicians do to survive.
But Nazri also said the majority of Umno MPs "have signed a statutory declaration (SD) to empower its party president to negotiate with Pakatan Harapan parties or PAS in its bid to return to government".
While Umno MPs were non-committal and distanced themselves from Nazri's remarks, the Umno president himself confirmed the existence of the SD and that all 51 Umno MPs had signed it.
That apart, Datuk Seri Ahmad Zahid Hamidi also said no action will be taken against Nazri "even if he campaigns for Anwar". And he went on to give his reasons, including that it was Nazri's personal stand and not Umno's and so on.
Which begs me to ask if there's more than meets the eye ...
Nazri's remarks have made political observers (including, I must admit, yours truly) to ask if this is a ploy to create disunity among Pakatan parties and drive a wedge between Prime Minister Tun Dr Mahathir Mohamad and Anwar?
With Dr Mahathir already shutting the Pakatan door on Umno, political observers are asking if the underlining message is Zahid and Co will be taken in by Anwar (sooner or later) considering their ties back in the days in Umno?
For the record, Dr Mahathir's stand is Umno will not be accepted into Pakatan even if they work with PKR. Still, Umno members can join Bersatu or any Pakatan component party as ordinary members, but not come in as a party. En bloc, so to speak.
Anwar, on his part, also said there will be no cooperation between Pakatan and Umno ... at least for now. Not very reassuring as some people see it.
However, he was quoted as saying "certainly not now. Nor have we considered this. They [Umno] were with PAS this morning," referring to Umno leaders' presence at the PAS Muktamar which at that point of time was being held in Kuala Terengganu.
But Anwar, when asked about future possibilities, had this to say: "Future case, que sera sera [whatever will be, will be]. But for now, it is certainly not in the equation".
Although he was being realistic as nobody could tell what the future holds, his words can or already have been interpreted (or misinterpreted) a number of ways especially by detractors.
So too when he did not reject outright Nazri's offer to campaign for him in PD saying he welcomes "everyone's support, and all offers should be considered as I am not arrogant to reject support".
Logical enough, but detractors prefer to see it differently despite Anwar also saying that the decision to accept Nazri's offer or not would depend too on PKR's PD election strategy.
Then there's the revelation by veteran journalist Datuk Kadir Jasin who says he has heard of a story that Umno leaders, including Zahid, have met Dr Mahathir to discuss an Umno–Bersatu merger.
According to Kadir in his personal blog, Umno is now talking of Pekembar — for Pertubuhan Kebangsaan Melayu Bersatu, ie the Malay name for Umno and "word is they want to explore the possibility of combining Pekembar with Bersatu to form Pekembar Bersatu and through that they hope to become a part of the Pakatan government".
Kadir, who is a supreme council member in Bersatu and also special adviser on media affairs to the prime minister, says the question is: Will Bersatu, which is already part of Pakatan, want to combine with Umno/Pekembar or can it?
Bersatu, according to Kadir, is "aware of Umno's tricks and wonders if this might be a way for Umno to split Pakatan in the hope of returning to power."
Bear in mind that Zahid and his secretary-general Tan Sri Annuar Musa are on record a number of times as saying the Pakatan government "will not last long" and Umno "does not have to wait till GE15 to regain power".
Are we seeing Umno's tactics already at work?
Only God knows, or as Muslims would say, Waullahulam.
---
Mohsin Abdullah is a contributing editor at The Edge. He has covered politics for more than four decades.