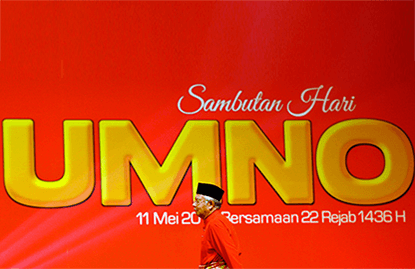 KUALA LUMPUR: The Umno supreme council will meet on Sept 9, party secretary-general Datuk Seri Tengku Adnan Tengku Mansor said yesterday, adding that the date was decided upon to ensure all party divisions had concluded their annual general meetings.
Tengku Adnan, who is also federal territories minister, said this after launching a sponsorship on the adoption of a park.
"Many more divisions have not completed their meetings, so we decided to hold it on Sept 9," Tengku Adnan said, according to a Malaysiakini report.
The meeting was initially scheduled on July 31, but was called off at the 11th hour, following a Cabinet reshuffle which saw Umno deputy president Tan Sri Muhyiddin Yassin and vice-president Datuk Seri Mohd Shafie Apdal dropped from their government posts on July 28, after they openly voiced criticism of the 1Malaysia Development Bhd scandal. — The Malaysian Insider
This article first appeared in digitaledge Daily, on August 21, 2015.