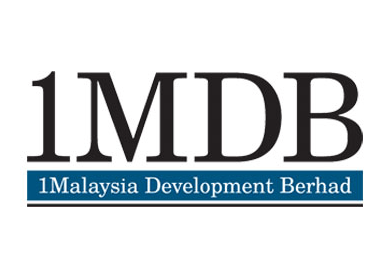 KUALA LUMPUR (May 30): An Umno member who uploaded a controversial video on the 1Malaysia Development Berhad (1MDB) saga said the recording was meant for internal consumption and a "guide" for other party members.
Segambut Umno deputy division chief Capt (ret) Datuk Azri Mohd Zain said the video was not meant to cause a rift between Umno leaders and membLAers, who have been split over what to do with the debt-laden strategic investor.
"I did not have any ill-intentions. I just shared the recording with the Segambut division. And I said there it was supposed to be food for thought and as a guide for us.
"I had no intention to pit anyone against each other," Azri told The Malaysian Insider of the recording featuring Umno No. 2 Tan Sri Muhyiddin Yassin calling for the 1MDB board to be sacked.
The YouTube video added fuel to the debate over 1MDB in Umno since Prime Minister and Umno president Datuk Seri Najib Razak is chairman of its advisory board.
Azri defended his right to record the video and said Umno members should also listen to the views of Muhyiddin as the latter is the deputy president.
"My intentions were pure. I only wanted to share among Umno members as Muhyiddin is also our leader."
The seven-video clip was on Muhyiddin's speech at a closed-door meeting with Umno members and leaders in Janda Baik, Pahang. It has since gone viral.
Muhyiddin later confirmed he made the speech and defended his opinion on what to do with 1MDB's top management.
Several Umno members have said the video was part of efforts to topple Najib as Umno president since the 1MDB issue has become the greatest challenge to him as prime minister.
Najib's biggest critic is former prime minister Tun Dr Mahathir Mohamad, who is trying to create a groundswell in Umno to remove Najib.
Najib, however, has pledged to investigate and audit 1MDB and to bring to justice anyone guilty of financial misappropriation in the company.
"Within Umno, we have to look at this positively. Everyone might have a different perception of things but what is important is to ensure that Umno continues to be in power."
Several Umno leaders have demanded Azri sacking but he denies distributing the video to the public.
"I do not know who distributed it."
He also said that he has spoken to Umno vice-president Datuk Seri Ahmad Zahid Hamidi, who has been tasked with looking into the issue.
"I apologised to him and explained that the recording was for Umno members only."
Azri has yet to receive a show-cause letter over the video.
Umno disciplinary board chief Tengku Ahmad Rithauddeen Tengku Ismail said he has not received any reports over the incident.