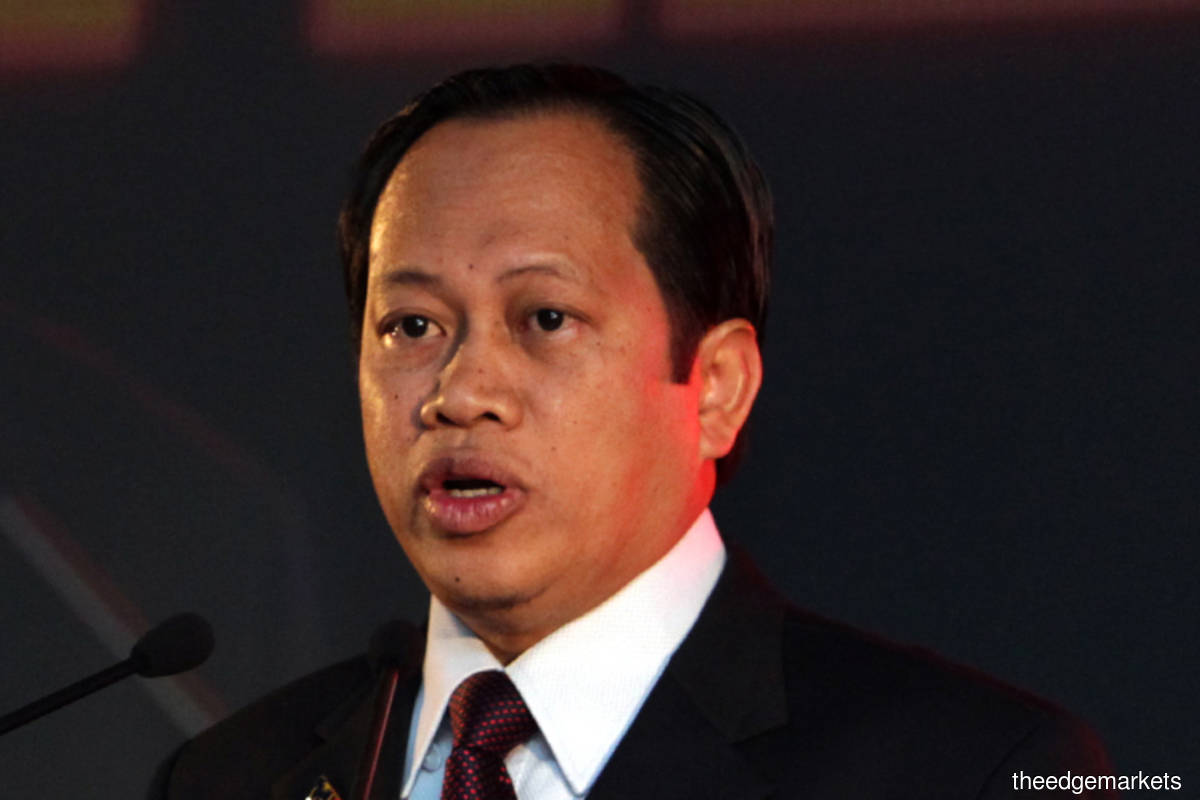 KUALA LUMPUR (Oct 13): Umno is considering withdrawing its support for Perikatan Nasional (PN) and come out with new terms to continue its political cooperation with the ruling coalition.
This would be executed via a written agreement as soon as possible, Umno secretary-general Datuk Ahmad Maslan (pictured) said in a statement. 
He said this was agreed upon unanimously at the Umno Supreme Council's Political Bureau meeting at the Putra World Trade Centre tonight. 
Ahmad said Umno will also suggest to the Muafakat Nasional (MN) steering committee for MN to be registered as a legitimate political coalition. 
"Umno will continue to fight for the rakyat in ensuring that the Covid-19 pandemic is addressed by the government and related parties in an effective manner," he said. 
Ahmad said Umno regarded political stability as important and that economic growth must be enhanced. 
"Umno is of the view that political stability is very important and economic growth must be elevated. Any decision taken by Umno is for the rakyat, religion, race and country," he said. 
 
The various Umno divisions will be discussing the matter at meetings scheduled for between Nov 6 and Nov 8, while the Umno general assembly is slated for Dec 19, he added.