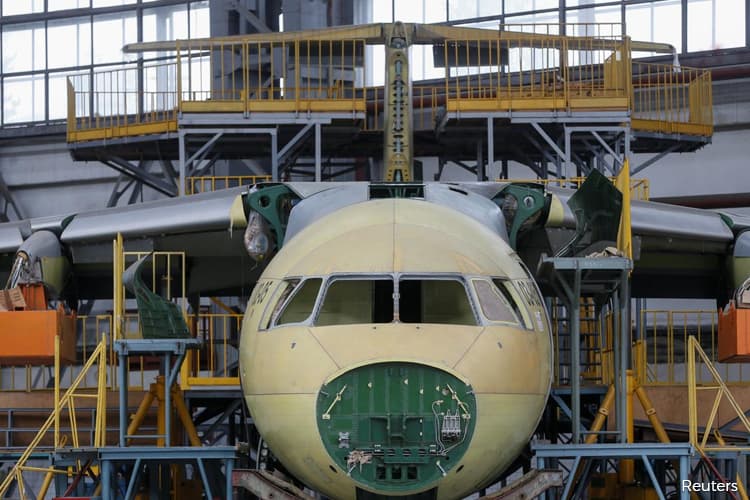 KUALA LUMPUR (Aug 2): Ukraine aircraft manufacturing and services company, Antonov, has received an offer to provide aircraft maintenance, repair and overhaul (MRO) services at the Kulim International Airport (KXP).
The offer was extended by Kedah Menteri Besar Datuk Seri Mukhriz Tun Mahathir during his meeting with Ukrainian Ambassador to Malaysia, Olexander Nechytaylo and Antonov's representative in Penang last night.
According to a post on Mukhriz's Facebook account, Mukhriz Mahathir FC, Antonov was established in Kiev in 1946, and the company specialises in manufacturing cargo aircraft.
The meeting was also attended by Economic Affairs Minister, Datuk Seri Mohamed Azmin Ali, Northern Corridor Implementation Authority chief executive, Datuk Seri Jebasingam Issace John, and KXP AirportCity Holdings Sdn Bhd chief executive officer, Datuk Dr Ir Annuar Saffar.
Earlier, Azmin posted a tweet describing the meeting as productive in terms of unlocking the state's potential in the aerospace industry.
"Last night's working dinner explored potential investments from a leading Ukrainian company seeking to develop MRO and aircraft component manufacturing in Kulim.
"In 2018, 11 aerospace projects with total investments of RM816.3 million were approved, generating 2,442 jobs," he said.
He said the Ministry of Economic Affairs was looking forward to welcome foreign investments in the aerospace industry as a catalyst to generate high income jobs to develop the country's capability in MRO and in manufacturing aircraft components.