This article first appeared in City & Country, The Edge Malaysia Weekly, on March 30, 2020 - April 05, 2020.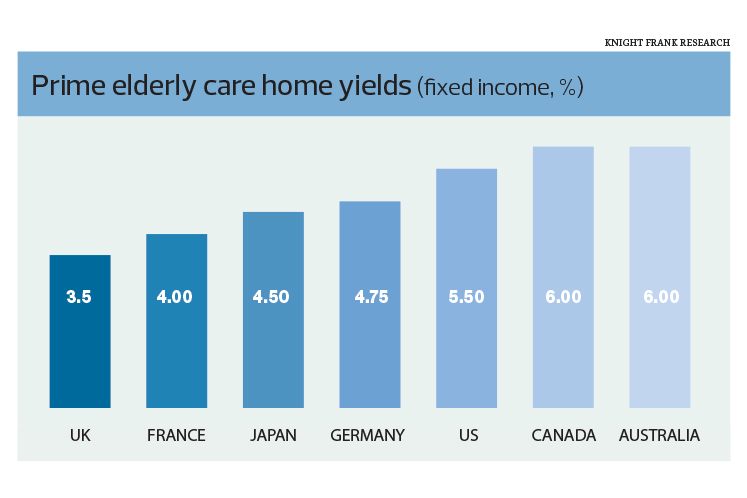 Click / Tap image to enlarge

Knight Frank UK expects the healthcare sector in the UK to perform well this year, following a good close to 2019.
In the last five years, total returns in the sector averaged 8.7%, outperforming the office and retail sectors. It is also the most consistent and least volatile sector since 2015, as indicated by a standard deviation of 2.6.
Last year, the sector remained resilient even as political and economic uncertainty affected other commercial real estate markets.
Documented healthcare property transactions hit a record high of £1.76 billion (RM9.1 billion) in 2019, up 18% from £1.49 billion in 2018.
While the sector has not been immune to the uncertainty brought about by Brexit, the effect has been more severe for traditional commercial sectors that are nearing their peak in the current investment cycle and are more sensitive to economic factors.
Total returns across all UK commercial property sectors fell last year, with capital growth limited by uncertainty in the market.
Healthcare returns in the Morgan Stanley Capital International (MSCI) index fell to 7.4%. Nonetheless, it currently ranks higher than all the core property sectors, overtaking industrial returns for the first time.
Alternative sectors such as the residential private rental sector (PRS) and healthcare held strong last year, with assets viewed as "anything with a bed" considered a reliable strategic play going forward.
Of the asset types in the healthcare sector, elderly care is the largest investable market and has accounted for 51% of recorded healthcare transactions since 2015.
The adult supported living sector saw a smaller share of investment last year. However, the market is still in a period of growth and transition, with a shift away from large-scale homes to smaller, community-based accommodation.
Primary care and hospital facilities (acute care) are also a key part of the healthcare investment universe, despite the dominance of ownership by the UK government and National Health Service (NHS). Deals in the private hospital sector are few in number but large in scale.
Healthcare real estate investment trusts (REITs) have benefited from an increasing preference for the operating company/property company business models among operators, whereby the property assets of the business are separated from the operating business.
This allows operators to focus on delivering care and protecting the interests of residents, with the option of selling their property assets and raising capital if required.
It has created a growing opportunity for investors, particularly REITs that target fixed-income assets. Sale and leaseback are deals common to the market.
Meanwhile, institutional interest is particularly strong at the prime end of the care home segment, with bidders willing to pay a premium for well-located, purpose-built homes positioned for the private-pay market. This has driven yields to record lows — ­average super-prime and prime assets are trading at yields as low as 3.5% to 4%.
Core market stock is trading at yields of 5% to 6%. It tends to be well occupied but is reliant on a more even mix of private-pay and local-authority-funded residents.
Care home yields in the UK are lower than those in other developed and mature markets across the globe.
Challenges
Investor demand for healthcare assets is escalating at a time when more stock is needed. Availability of stock was one of the biggest barriers to investment last year, especially in the prime care home market.
The care funding shortage, which mostly affects care operators dependent on local authority or government funds, is not likely to be resolved soon. Moreover, regulatory risk is often considered a barrier to investment.  
Staffing, which represents 55% to 60% of costs, remains the main operational challenge. Many care operators depend on the migrant workforce, which is vulnerable to Brexit. In addition, a further 6.2% rise in the national living wage will take effect this year.
Opportunities
With demand for healthcare assets surging, new development investment is an increasingly common way to gain exposure to the prime end of the market. Knight Frank UK sees a high number of development site purchases and forward funding arrangements, especially in the elderly care home sector and the primary care sector, where new stock is urgently needed.
This is because the over-80-year-old population is forecast to grow from 3.4 million this year to 5.5 million in 2040.
The attractive risk-return profile is the reason many investors are targeting the healthcare sector. Greater uncertainty in other capital markets and property sectors will continue to enhance the appeal of secure and long-dated income-providing assets.
International healthcare markets, particularly those of developed countries with growing elderly populations and private sector ownership, present a growing opportunity. Private equity and institutional investors are exploring the opportunities available across the globe.