This article first appeared in The Edge Financial Daily, on September 18, 2019.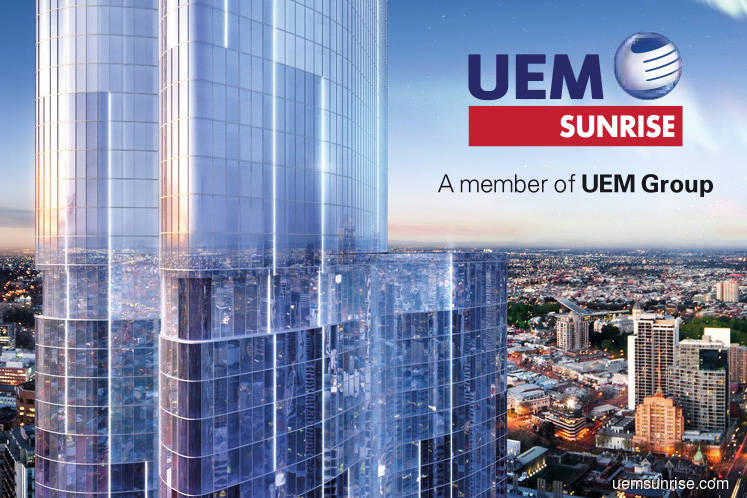 UEM Sunrise Bhd
(Sept 17, 70 sen)
Maintain outperform with a target price (TP) of RM1.10: UEM Sunrise Bhd (UEMS) has entered into a deed of termination with The Trust Company (Re Services) Ltd, the trustee for Ascendas Australia Hotel Trust (AAHT) to mutually terminate the existing contract to buy a serviced apartment block at Aurora Melbourne for A$120 million (about RM344 million).
The deal was signed back in 2015 and UEMS was supposed to hand over the asset this year to AAHT. However, the deal was mutually terminated due to disagreement on specifications of certain aspects relating to the property.
We understand that UEMS has received several interests from interested parties for the property, among which, a written expression of interest from a potential purchaser to acquire the property. We believe that the group should not have a problem disposing it en bloc to a new buyer given the high settlement rate achieved for the completed units so far.
We understand that UEMS targets to complete the disposal by end-2019. As such, earnings are kept unchanged for now.
We maintain "outperform" and a TP of RM1.10, pegged at about a 65% discount to revalued net asset valuation. We are still of the view that property demand could take longer than expected to recover, especially those with high exposure to Iskandar Malaysia.
That said, UEMS has low holding costs and could unlock the land value by outright land sale or via joint ventures.
Aurora Melbourne Central is an 88-storey mixed-use development comprising 959 residential apartments, 252 serviced apartments, office suites and retail with a total gross development value (GDV) of A$750 million.
The project was completed in three stages with the first separable portion (SP) known as SP3 completed and handed over in September 2018 followed by SP4 in May.
The combined settlement (full payment of purchase price and handover) rate achieved was 99% with a settlement value of A$387.1 million. The final separable portion — SP5 with a GDV of A$241.2 million is expected to be handed over to the buyers in the fourth quarter of calendar year 2019.
The remainder of the development comprises 252 units of serviced apartments located on levels 10 to 32 and valued at A$120 million. — PublicInvest Research, Sept 17